Our annual ENGAGE Global Celebration is an extended weekend celebration of what God is doing through the members of our church and in the lives of our ministry partners around the world.
This year, with the spirit of a revival and the focus of a missions conference, we'll gather together as believers to worship our great God and enjoy biblical preaching, testimonies, corporate singing, personal enrichment and service opportunities!
---
2019
WEDNESDAY, OCTOBER 2
ELEVATE Worship Center
5-5:45pm – Kickoff Dinner
Menu: Moroccan chicken skewers, coconut rice, seasoned sweet potatoes, roasted vegetables, fresh fruit, salad bar, and dessert. Hot dogs for kids!
Cost: $5 for adults/students, $3 for children ages 4–12, and children three and younger are free. (Family Maximum: $15)
6-7:15pm – Worship Celebration
Special Guest Speaker: Micah Fries
Musical Guests: Children's Freedom Choir
7:25-8pm – Q&A with Chad Mize & Micah Fries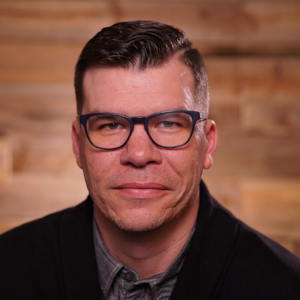 Micah Fries
Special Guest Speaker
Senior Pastor of Brainerd Baptist Church in Chattanooga, TN
Micah serves as our Senior Pastor. Prior to serving at Brainerd, he was the Vice President of LifeWay Research. He served as a Senior Pastor in Missouri and an international church planter in Burkina Faso, West Africa. He holds a Master of Divinity and the Bachelor of Arts in Theology. Micah is currently a Ph.D. student, studying North American Missiology at Southeastern Seminary in Wake Forest, NC. Micah is married to Tracy and they have two daughters, Grace and Kessed, and a son, Haddon. He is the co-author of Islam and North America: Loving Our Muslim Neighbors.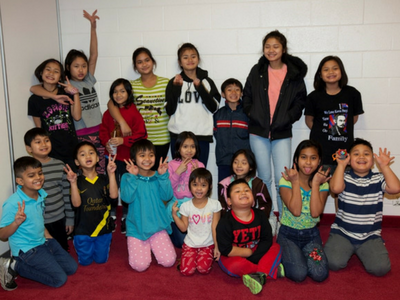 Children's Freedom Choir
Musical Guests
Tusculum Hills Baptist Church
Children's Freedom Choir exists to help children become free to grow academically, socially, and spiritually through music.



THURSDAY, OCTOBER 3

ELEVATE Worship Center

5-5:45pm – Dinner
Menu: Lasagna and ziti from Maggiano's, caesar salad, garlic bread, and dessert.
Cost: $5 for adults/students, $3 for children ages 4–12, and children three and younger are free. (Family Maximum: $15)
6-7:15pm – Worship Celebration
Special Guest Speaker: Kambiz Saghaey
Musical Guests: Legacy Mission Village Praise Band
7:25-8pm – Q&A with Chad Mize & Kambiz Saghaey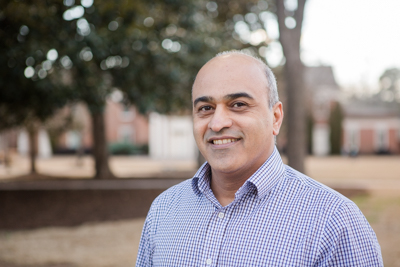 Kambiz Saghaey
Special Guest Speaker
Leader of Persian Leadership Development Program at South Eastern Baptist Theological Seminary
Kambiz Saghaey, a Persian church leader and SEBTS Ed.D. student, is leading the program as coordinator for Persian leadership development. Originally from the Middle East, Saghaey and his wife served in several churches and faced persecution for their faith. Now in the United States, the couple desires to continue to help the Persian church grow stronger and deeper. Saghaey's role is to develop the initiative to train Farsi speakers who can then use the theological knowledge they gain to enrich Persian churches.

Legacy Mission Village Praise Band
Musical Guests



SUNDAY, OCTOBER 6
Combined Worship | Sanctuary
Special Guest Preacher Fady Al Hagel
8:30, 9:45 & 11am
Churchwide Celebration Featuring Ministry Partners
Lunch Provided 12-3:30pm | ELEVATE Worship Center
Menu: Dickey's Barbecue - pulled pork, brisket, green beans, baked beans, mac & cheese, Texas toast, and banana pudding. No charge for this meal.
Cost: There is no charge for this meal.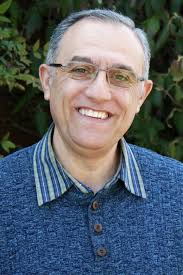 Fady Al Hagal
Special Guest Preacher
Born and raised in Damascus, Syria, Fady grew up in a house on Straight Street, where the Apostle Paul encountered Jesus. He moved to the United States in 1983 as a college student. After graduating from The Southern Baptist Theological Seminary in Louisville, he served as pastor of Southside Baptist Church of Martin, TN for 21 years. Fady is the Executive Director of the International Leadership Coalition serving church leaders in Nashville's international community. He is married to Lindy and together they have four children.


VISITING PARTNERS
South Asian Partners
Central Asian Partners
Bryan and Lisa Catherman - Salt Lake City, UT
Nico Bernhard - Clermont-Ferrand, France
Ralph and Sunita Hardowar - Georgetown, Guyana
Charlie and Shannon Worthy - Arezzo, Italy
Stephen and Katy Sargent - Briddgewater, MA
Jordan and Jessica Branch - Lakewood, CO
---
Questions?
Email Associate Pastor of Teaching, Missions & Evangelism Chad Mize for more information.