A ministry that helps us walk a pathway of lifelong discipleship as we invite people to Jesus, invest in spiritual growth, and increase His Kingdom. The Enrichment Center glorifies God by inviting people into a relationship with Jesus and investing in their spiritual growth, therefore increasing His Kingdom through fully-devoted disciple makers.
The Enrichment Center ministry is...
a collection of resources for research, leisure reading, Bible enrichment, evangelism, missions, ministry preparation, and spiritual growth.
a gathering place for fellowship while enjoying a puzzle or playing with legos, sharing what Christ is doing in and through our lives, and learning from each other through our Topic of the Month activities.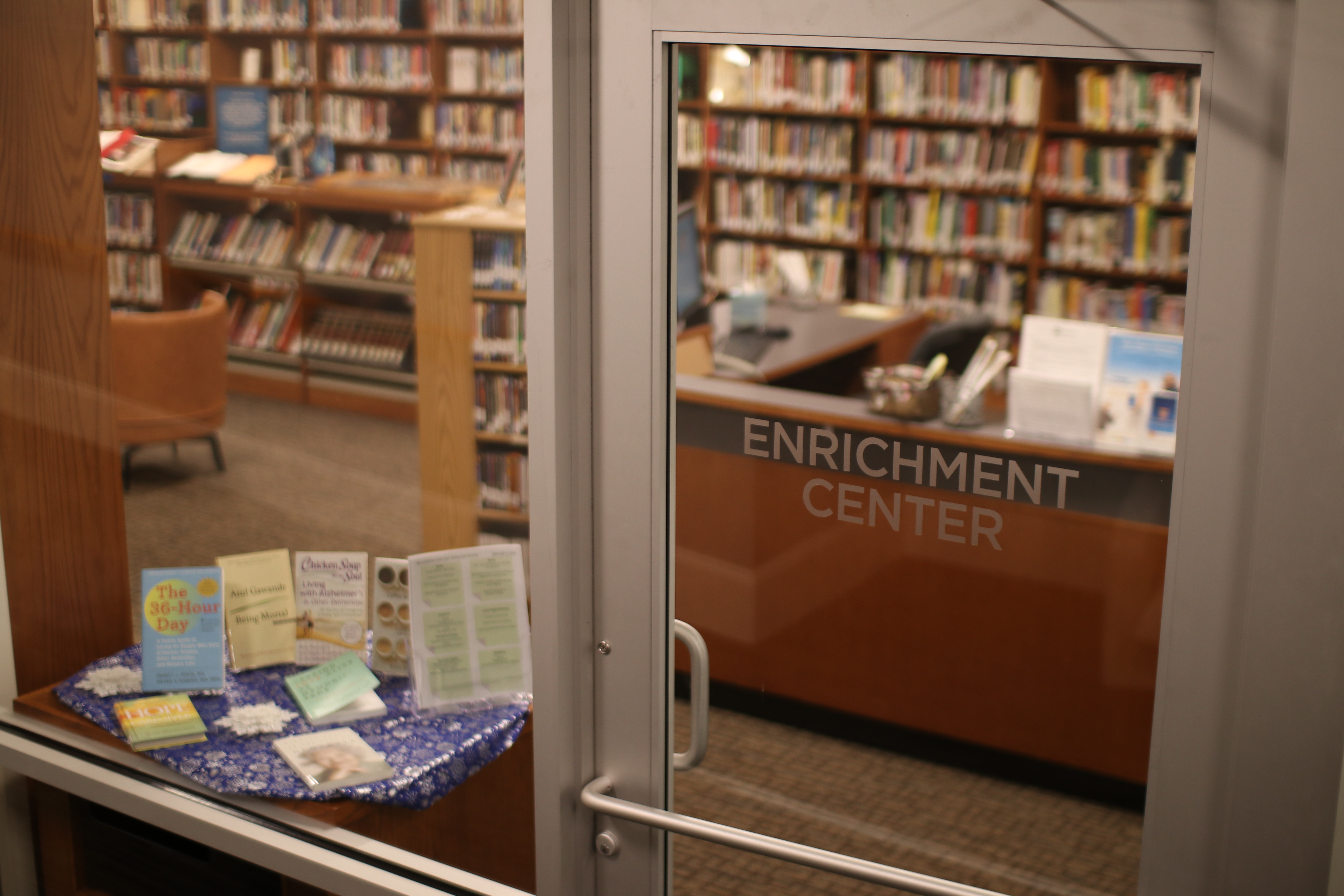 The Enrichment Center Schedule
Sundays 8:15-9:30am
Sundays 10:45-11:15am
Wednesdays 9:30am–12:00pm (starting January 6)
Wednesdays 4:30–7:15pm (starting January 27)
The Enrichment Center Online Catalog is always open. Reserve books and DVDs for pick up at your convenience.
Conveniently located off of the hallway between the Atrium and the Fellowship Hall, The Enrichment Center is the go-to place for books and media related to sermon series, Sunday School, and discipleship topics, and so much more.
---
Digging Deeper 1 on 1:
Whether you choose to read or listen alone or with a friend, family member, or spouse, consider these three steps. You will find books, audiobooks, and DVDs in the Enrichment Center or through our online catalog.
Select items then reserve them to pick up the next time you are at our building (either curbside or in the Enrichment Center).
Experience the books, audiobooks, and DVDs by yourself or with someone.
Share your own reflections on your experience in our FHBC Spiritual Reflections Journal located next to the puzzle in the Enrichment Center.
Questions? Email us at .