Thank you for joining us for
Christmas at Forest Hills Baptist Church!
As we continue to focus on everyone's safety, registration will be required for all events (except Sunday morning worship) as seating will be limited, and we strongly encourage social distancing and mask-wearing at all times. If you're unable to be with us in person, all events will be livestreamed on our mobile app, Facebook, YouTube, and more, so invite friends over and host a watch party!
---
Advent Sermon Series
Join us for our Advent Sermon Series as we celebrate the birth of Jesus Christ.
Sunday Morning Messages:
November 29 – Special Message from Guest Preacher, Fady Al-Hagal
December 6, 13, 20 & 27 – Sermon Series: A Thrill Of Hope from New Senior Pastor, Jay Hardwick
December 27 & January 3 – Sunday Morning Schedule
Sanctuary Worship – 9:45am
ELEVATE Worship – 11:10am
---
Christmas Events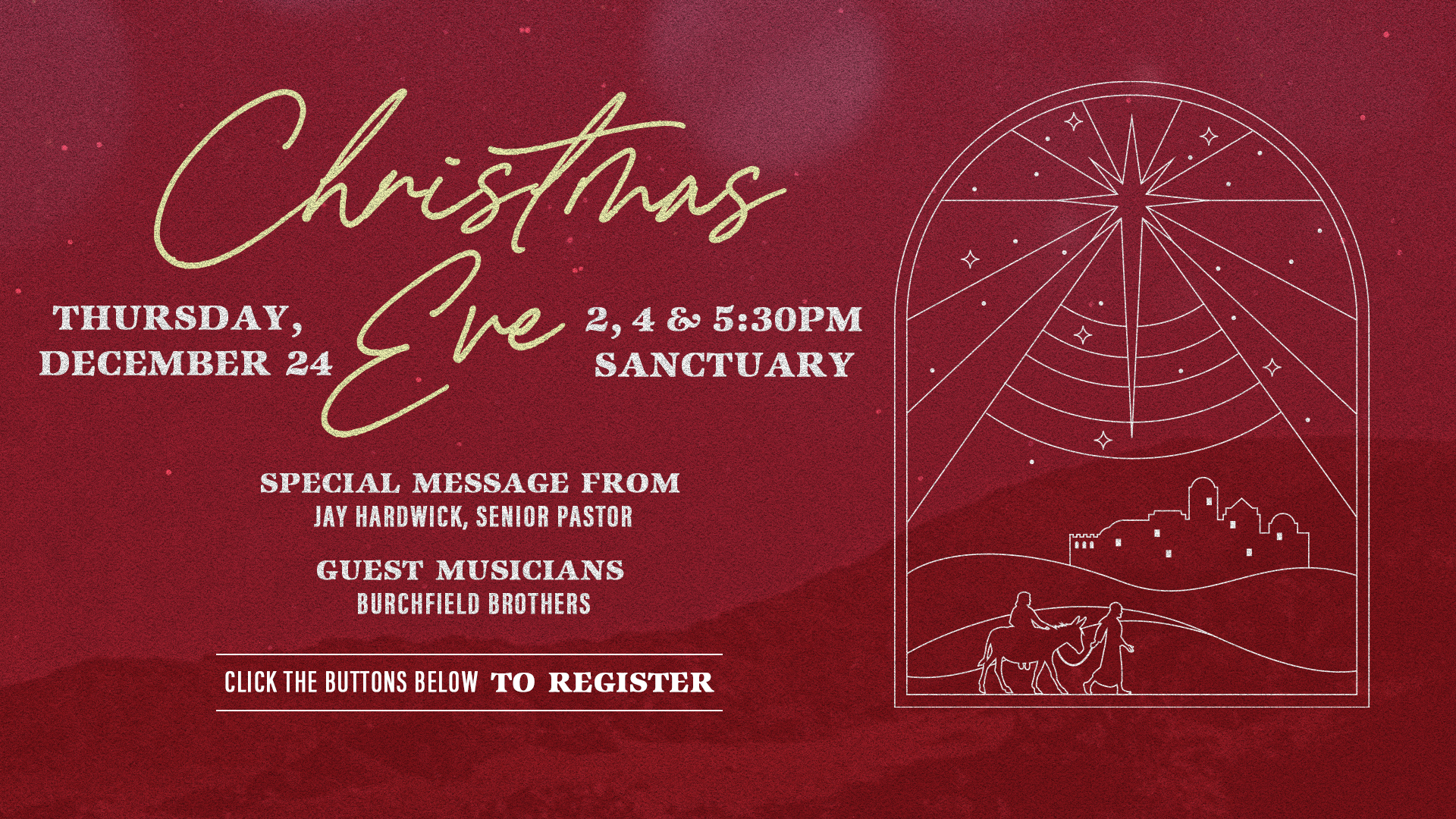 Christmas Eve Services
New 2pm Service Added!
Message from Jay Hardwick: "Jesus Is Our Prince Of Peace"
Guest Musicians: Burchfield Brothers
Thursday, Dec. 24 | 2, 4, & 5:30pm
We'll be observing the Lord's Supper together – those tuning in from home should prepare crackers and grape juice.
Registration Required.
VIEW WORSHIP PROGRAM
enjoy a replay here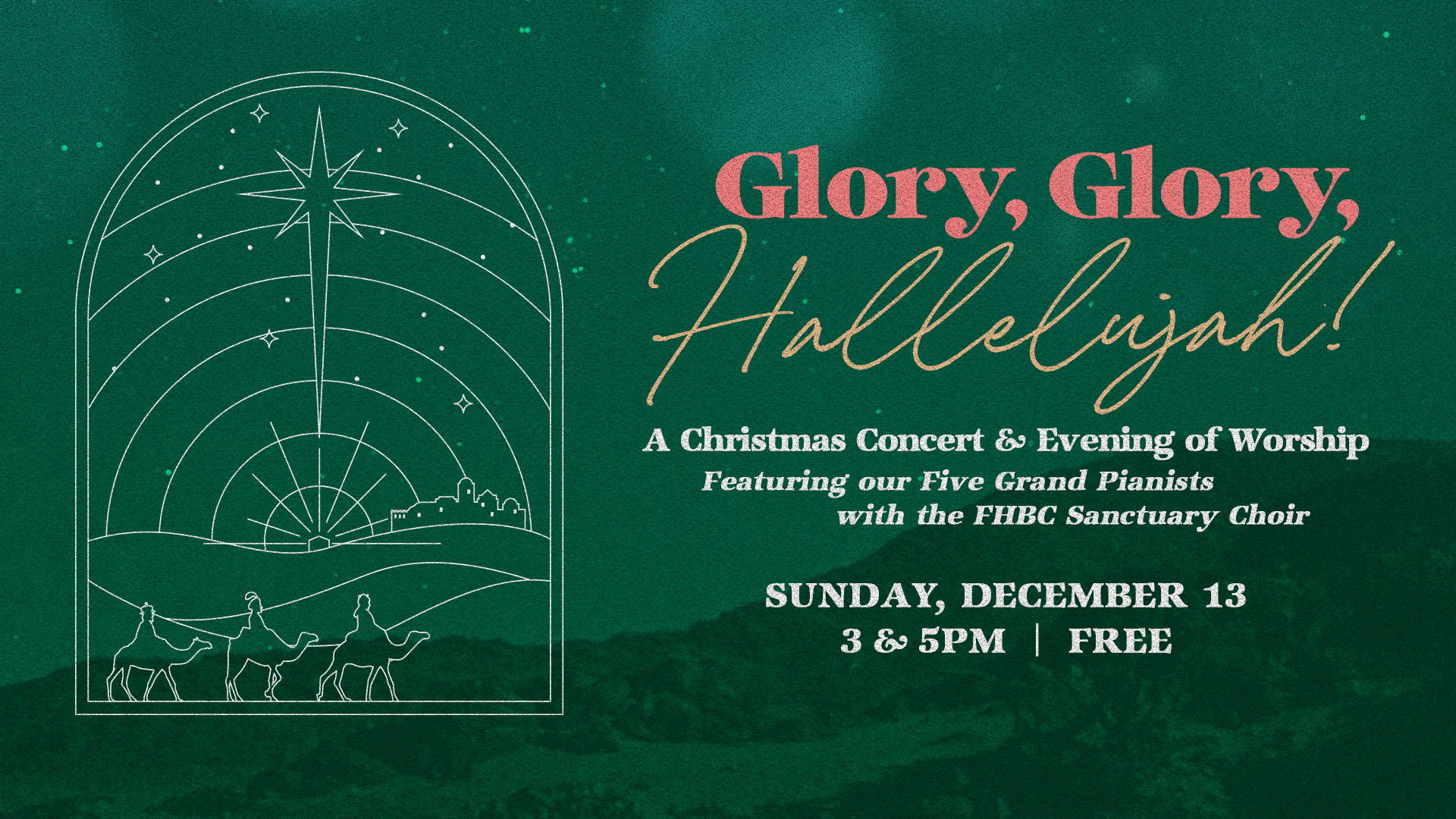 Glory, Glory, Hallelujah!
An Evening of Worship Featuring the FHBC Sanctuary Choir & Five Grand Pianos
Watch 2019 Concert
Sunday, Dec. 13 | 3 & 5 pm | Free
Childcare for ages 3 & under provided
Sold Out – Registration is Closed.
enjoy a replay here
VIEW Concert Program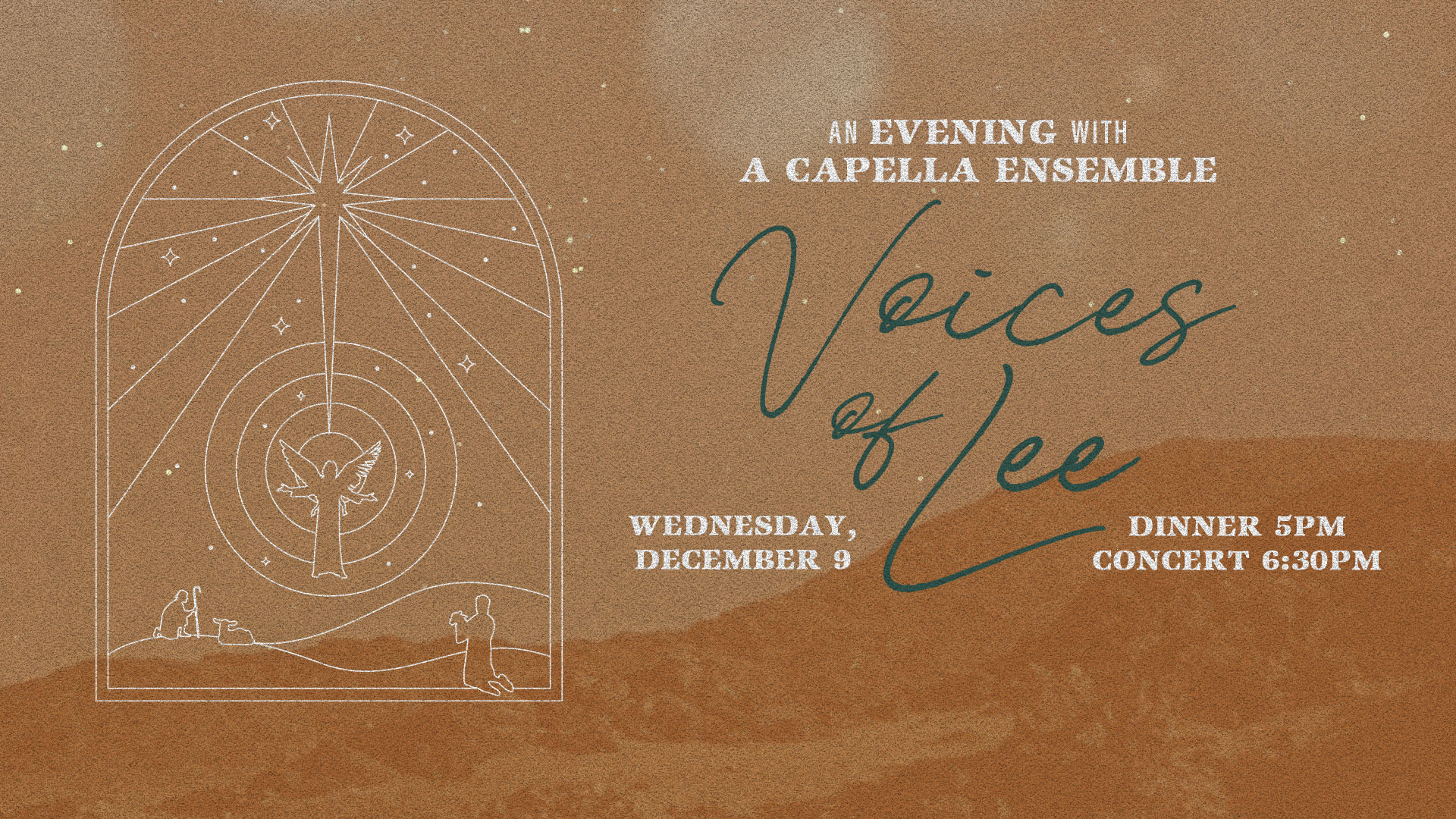 An Evening with The Voices of Lee
Special Guest A capella Ensemble | Watch "Carol Of The Bells"
Wednesday, Dec. 9 | Dinner* – 5pm | Concert – 6:30pm
*Dinner is $5 for adults/students, $3 for children ages 4–12, and children 3 and younger are free (Family Maximum: $15).
Menu: Turkey, Mashed Potatoes, Green Bean Casserole, Christmas Cookies, Hot Cocoa, Coffee, Sweet Tea & Lemonade.
Childcare for ages 3 & under provided
Sold Out – Registration Has Closed.
ENJOY REPLAY here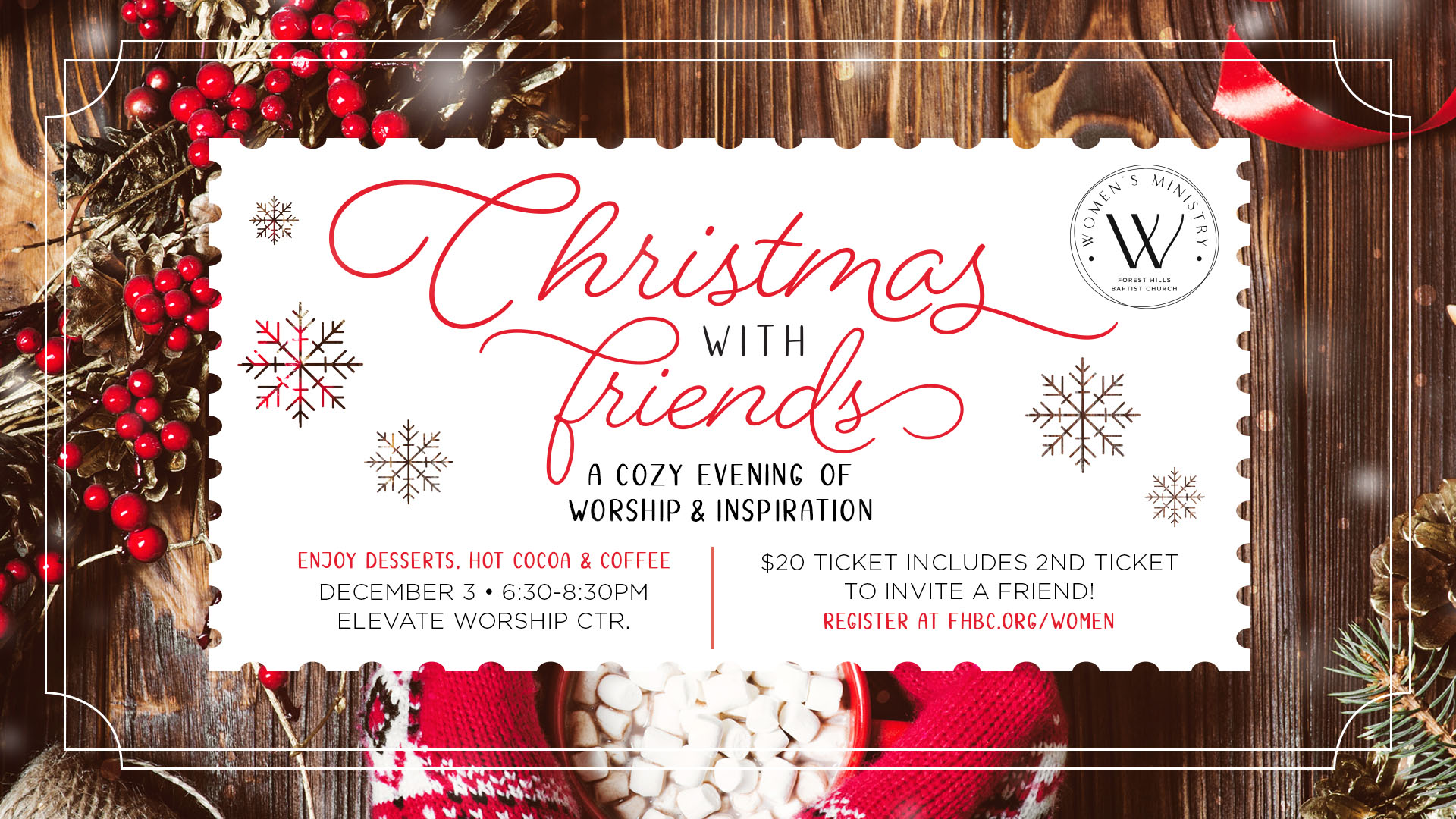 Christmas with Friends
Women's Ministry Worship & Inspiration Event
Thursday, Dec. 3 | 6:30-8:30pm | $20 (includes second ticket to invite a friend)
Watch invite video from Pamela & friends
Childcare for 5th grade & under provided
Registration Has Closed.
enjoy replay here
---