Adult Choirs
Sanctuary Choir
The Sanctuary Choir is open to adults who feel called to serve God through choral music. This choir rehearses on Wednesday evenings at 7pm in the Choir Suite (childcare provided) and then gathers on Sunday mornings to lead in worship at 8:30am.
The Sanctuary Choir sings in a variety of styles: classical, contemporary and traditional anthems, as well as great hymn arrangements that reflect our rich Baptist musical heritage.
Chamber Choir
The Chamber Choir is a sixteen-member auditioned vocal ensemble from the Sanctuary Choir. This ensemble rehearses twice a month on Monday evenings in addition to rehearsing with the Sanctuary Choir on Wednesday nights. The Chamber Choir sings music written for smaller vocal groups and performs several times throughout the year, including Christmas Eve.
ELEVATE PRAISE CHOIR
The ELEVATE Praise Choir helps with leading our contemporary worship services on Sunday mornings in the ELEVATE Worship Center. This choir includes adults, students, and kids and typically rehearses from time to time on Wednesday evenings.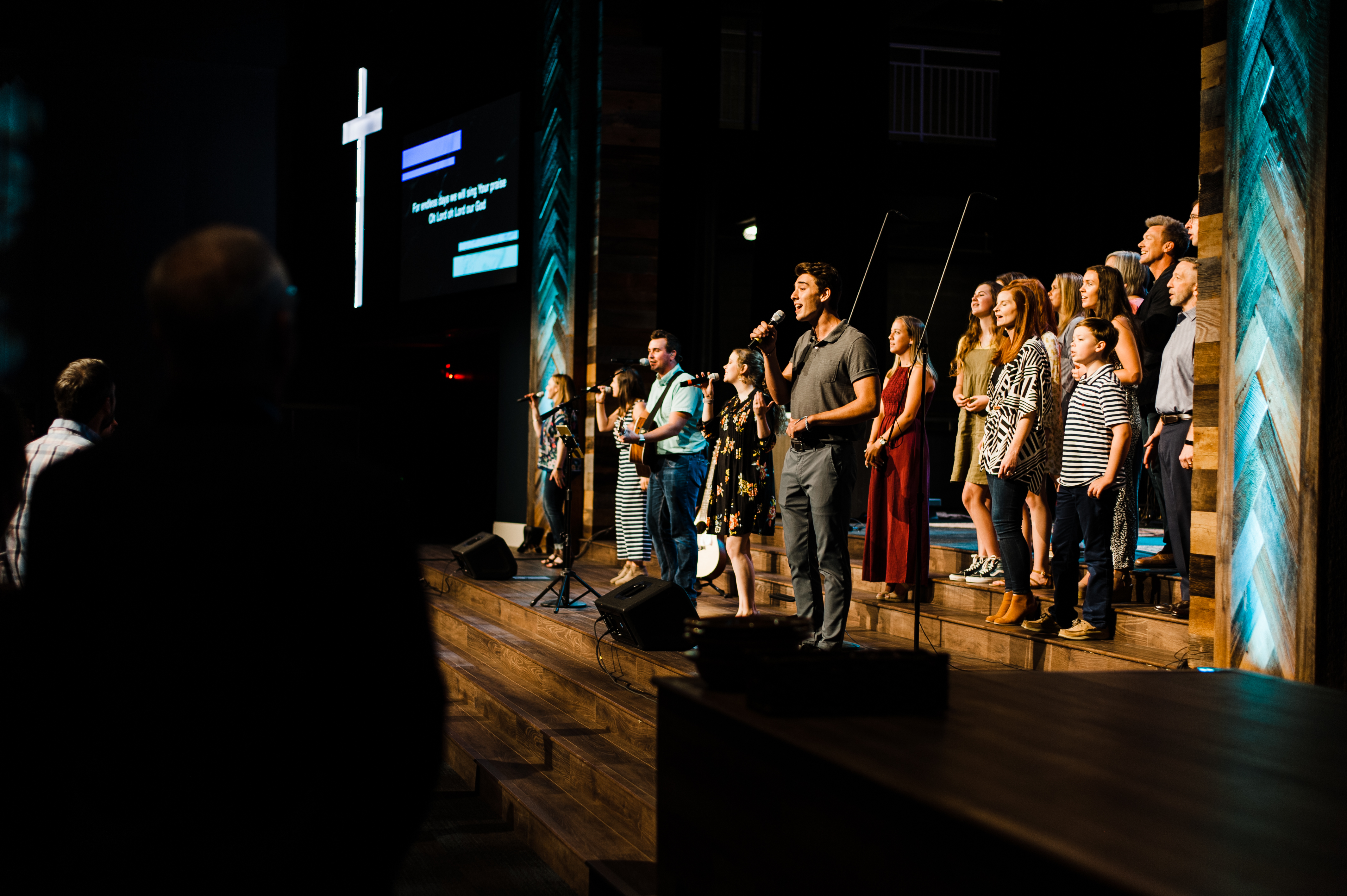 ---
Questions?
Email Associate Pastor of Music & Worship Wayne Causey for more information about our Sanctuary Choir and Chamber Choir.
Email Minister of ELEVATE Matt Longworth for more information about our ELEVATE Praise Choir.