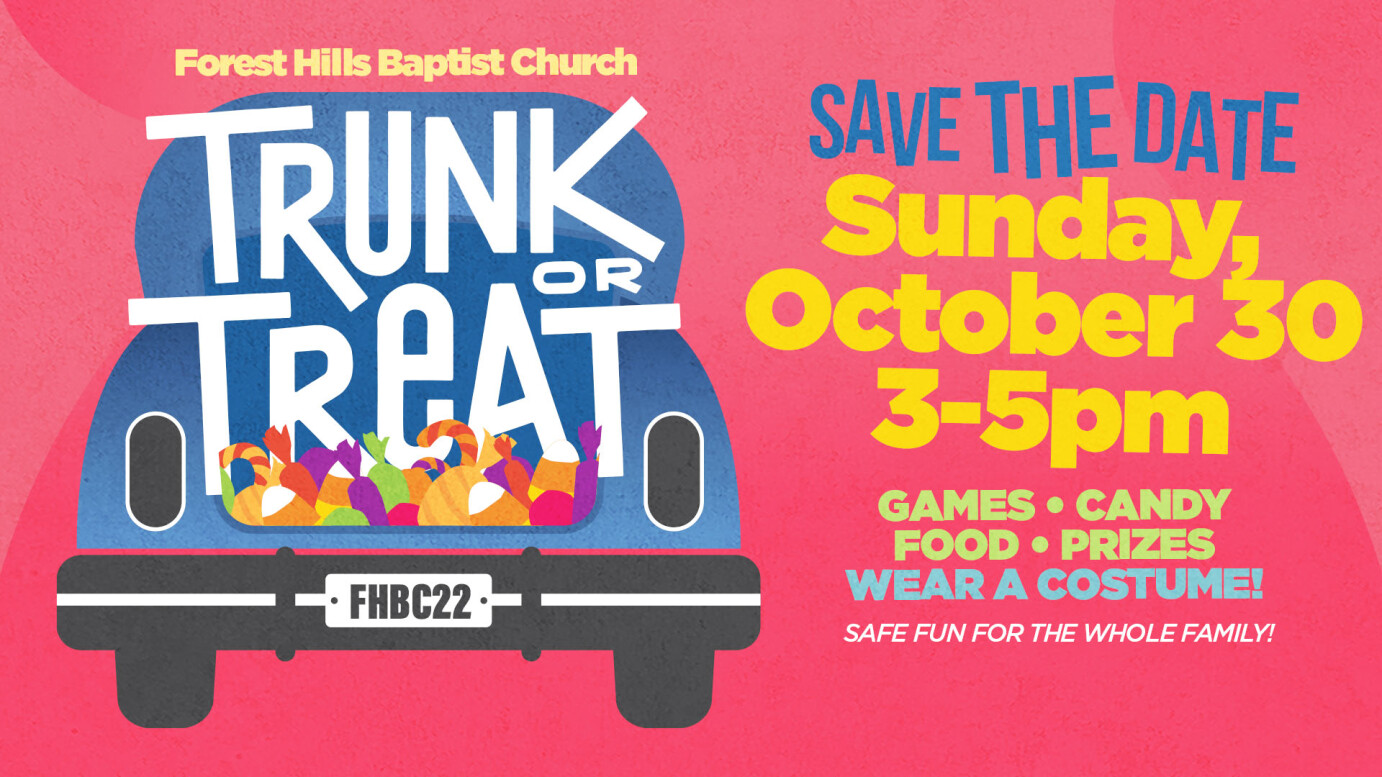 Free family fun for everyone! Come, wear your costume*, invite friends and make lasting memories!
*Please refrain from any scary masks/costumes.
Hot dog, chips and drink provided free (one per person)!
Special prizes awarded for those who collect stickers at select stations at event!
---
FHBC MEMBERS PREPARATION
Trunk or Treat is a safe and fun alternative to Halloween. Families will love playing games, enjoying free food and collecting a lot of candy with their kids. It's an exciting time for everyone!
For us, as a church, it is an awesome outreach opportunity for us to show love towards our community. Much like last year, we anticipate having thousands of people gathering on our campus. This will be an entire church outreach and there will be ways for everyone to serve, so go ahead and be planning how you will decorate your car trunk!
Here are a few ways that you can help with Trunk or Treat:
Pray: We will be intentionally sharing the gospel with families, so please pray that they will hear and respond to the good news.
Invite: We would love for you to invite your family, friends, neighbors and coworkers to Trunk or Treat. They'll be glad they came.
Bring Candy: We will start collecting candy on Sunday, September 25, so stock up now and start bringing your large bags of candy soon. We'll need to provide lots of candy for lots of kids.
Host a Trunk: The more trunks we have, the greater the impact will be on everyone in attendance. Be creative and help bring huge smiles to kids' faces.