SUNDAY MORNING BULLETIN
Join us in person – RSVP
---
Worship Flow
Sunday, May 31
Traditional (Sanctuary) Worship
Pre-Service
News & Way to Connect
Prelude
Vicki H. Wright
Video Announcements
Jake Day, Associate Pastor of Administration
Responsive Scripture Reading
Job 12 & Psalm 148
All Creatures of Our God and King (Hymn 27)
Scripture Reading
Psalm 78
O God, Our Help in Ages Past (Hymn 78)
Testimony of God's Faithfulness with Prayer
Kenny Beam
Take My Life (Holiness)
Sermon
My Redeemer Lives
Job 19
Ben Mandrell, President-CEO of LifeWay Christian Resources
Invitation & Response
Spirit of the Living God (Hymn 244)
Announcements & Closing Prayer
Chad Mize, Associate Pastor of Teaching, Missions, & Evangelism
Postlude
Vicki H. Wright
Post-Service
Opportunity for Chat, Connection, Prayer, & Giving
---
comtemporary (elevate) Worship
Pre-Service
News & Way to Connect
Video Announcements
Jake Day, Associate Pastor of Administration
Welcome to Worship
Matt Longworth, Minister of ELEVATE Worship & Young Adults
O Praise The Name (Anastasis)
Open Up The Heavens
Scripture Reading
Philippians 2:1-11
What a Beautiful Name
Way Maker
Sermon
My Redeemer Lives
Job 19
Ben Mandrell, President-CEO of LifeWay Christian Resources
Invitation
Chad Mize, Associate Pastor of Teaching, Missions, & Evangelism

Holy, Holy, Holy
Closing Prayer

Post-Service
Opportunity for Chat, Connection, Prayer, & Giving
---
Churchwide News

New guest preacher for june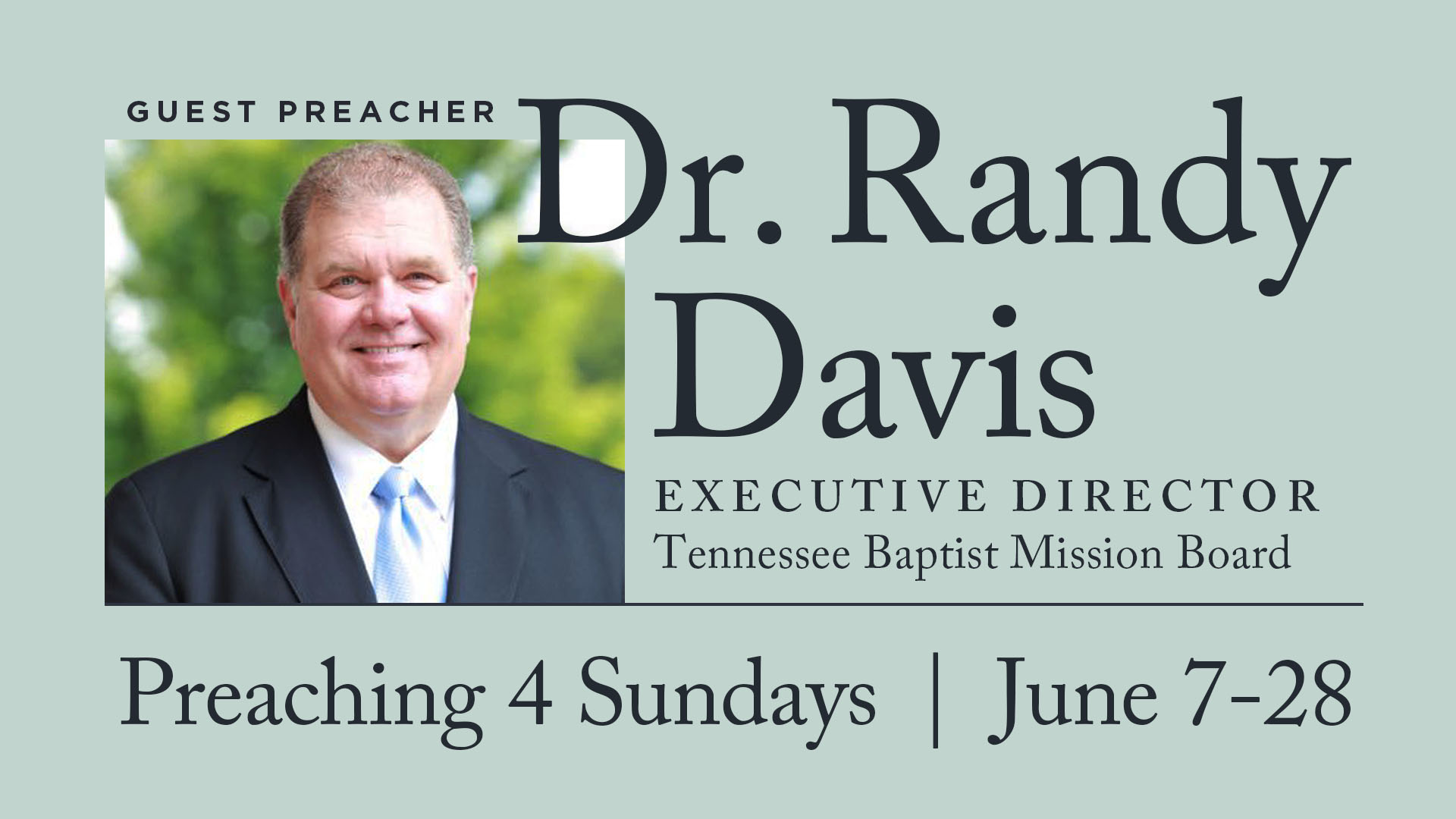 Learn more about Dr. Randy C. Davis
Dr. Davis served for 34 years in pastoral ministry before taking his current role with the TBMB back in 2010. He and his wife Jeanne have two adult daughters, Wendy and Beth, as well as four grandchildren. His four-part sermon series is titled, "Streams in the Desert," influenced by Isaiah 43:19.
"20/20: Reflections on a Life in Quarantine"
Watch: Facebook.com/FHBCNashville/videos
Our ministers continue a new, fun series and continue to share everyday at 10am on Facebook & Instagram. Check out their answers to our "1, 2, 3, GO!" rapid fire questions!
Household Registration for VBS Is Now Open
Register at fhbc.org/VBS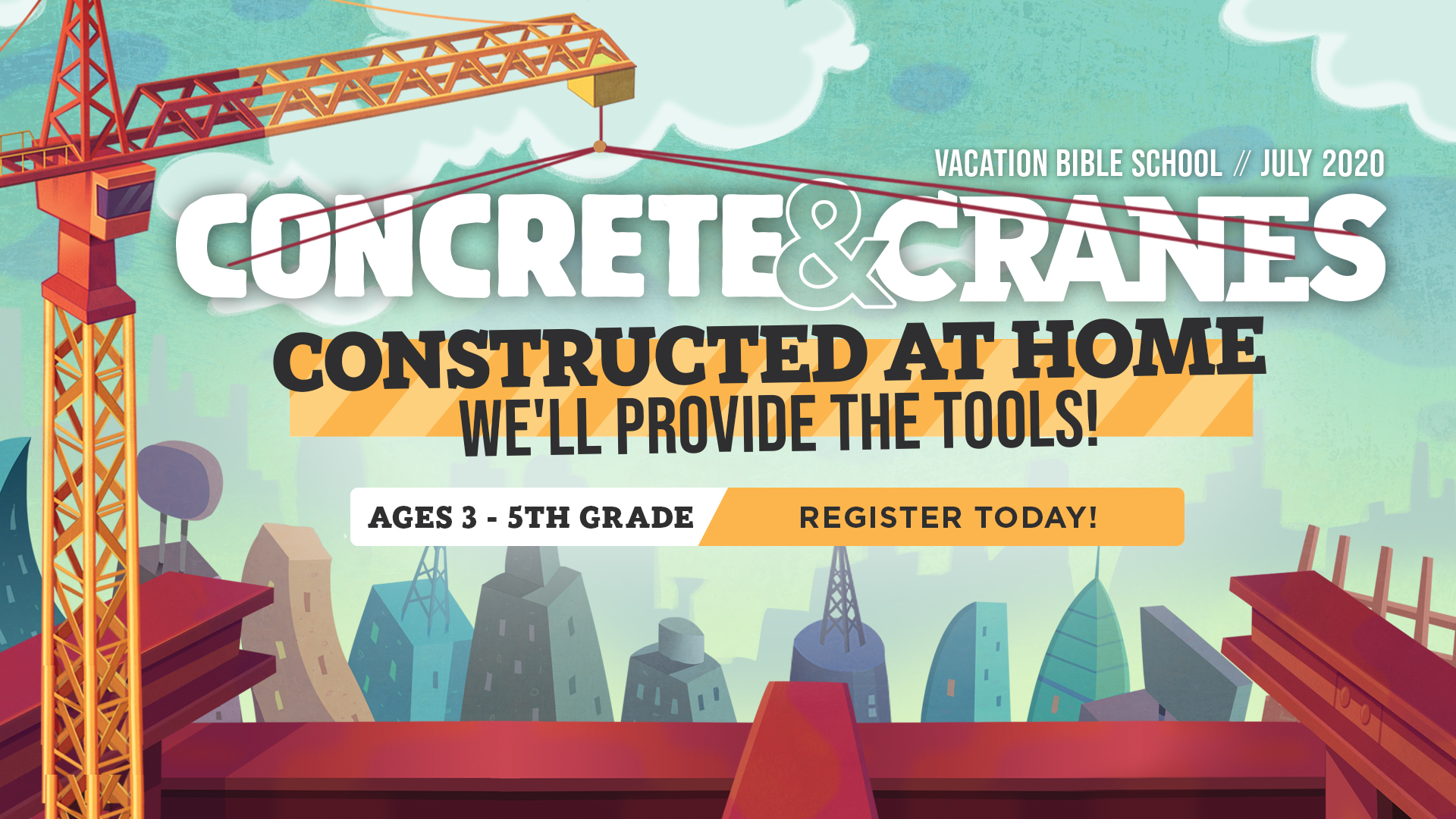 relaxation response to stress
Learn more at fhbc.org/care
Barney Self, our Pastoral Counseling Minister, has shared a helpful guide for using prayer and focus to lessen the negative effects of stress.
one year through the Bible
New Testament Reading Plan | June 1-5 | Week #22
Access an online Bible and the full reading plan at fhbc.org/bible.
---
Important Links
Online Bible Give Tithes & Offerings