SUNDAY MORNING BULLETIN
---
Worship Flow
Sunday, OCTOBER 25
Traditional Sanctuary Worship – 8:30am
Pre-Service
News & Way to Connect
Video Announcements
David Fish, Director of Communications
Prelude
Vicki H. Wright, Organ
Scriptural Call to Worship
Romans 10:9-15
We Are Called To Be God's People (Hymn 390)
Prayer & Greeting
Wayne Causey, Associate Pastor of Music & Worship
In Remembrance Of Me (Hymn 365)
Observance of the Lord's Supper
Grace Alone
Sermon
Grasping The Heart Of God And The Mission Of God
Jonah 1:1-3
Chad Mize, Associate Pastor of Teaching, Missions, & Evangelism
Invitation & Response
Here I Am, Lord
Recognition of Decisions
Closing Prayer
Postlude
Vicki H. Wright, Organ
Post-Service
Opportunity for Chat, Connection, Prayer, & Giving
---
contemporary elevate Worship – 11:10am
Pre-Service
News & Way to Connect
Video Announcements
David Fish, Director of Communications
Believer's Baptism
Meghan Herold
As For Me And My House
Glory To God Forever
Observance of the Lord's Supper

Cornerstone
Sermon
Grasping The Heart Of God And The Mission Of God
Jonah 1:1-3
Chad Mize, Associate Pastor of Teaching, Missions, & Evangelism
Invitation & Response
Lord Be Glorified
Closing Prayer

Post-Service
Opportunity for Chat, Connection, Prayer, & Giving
---
Churchwide News
fhbc welcomes jay hardwick as next senior pastor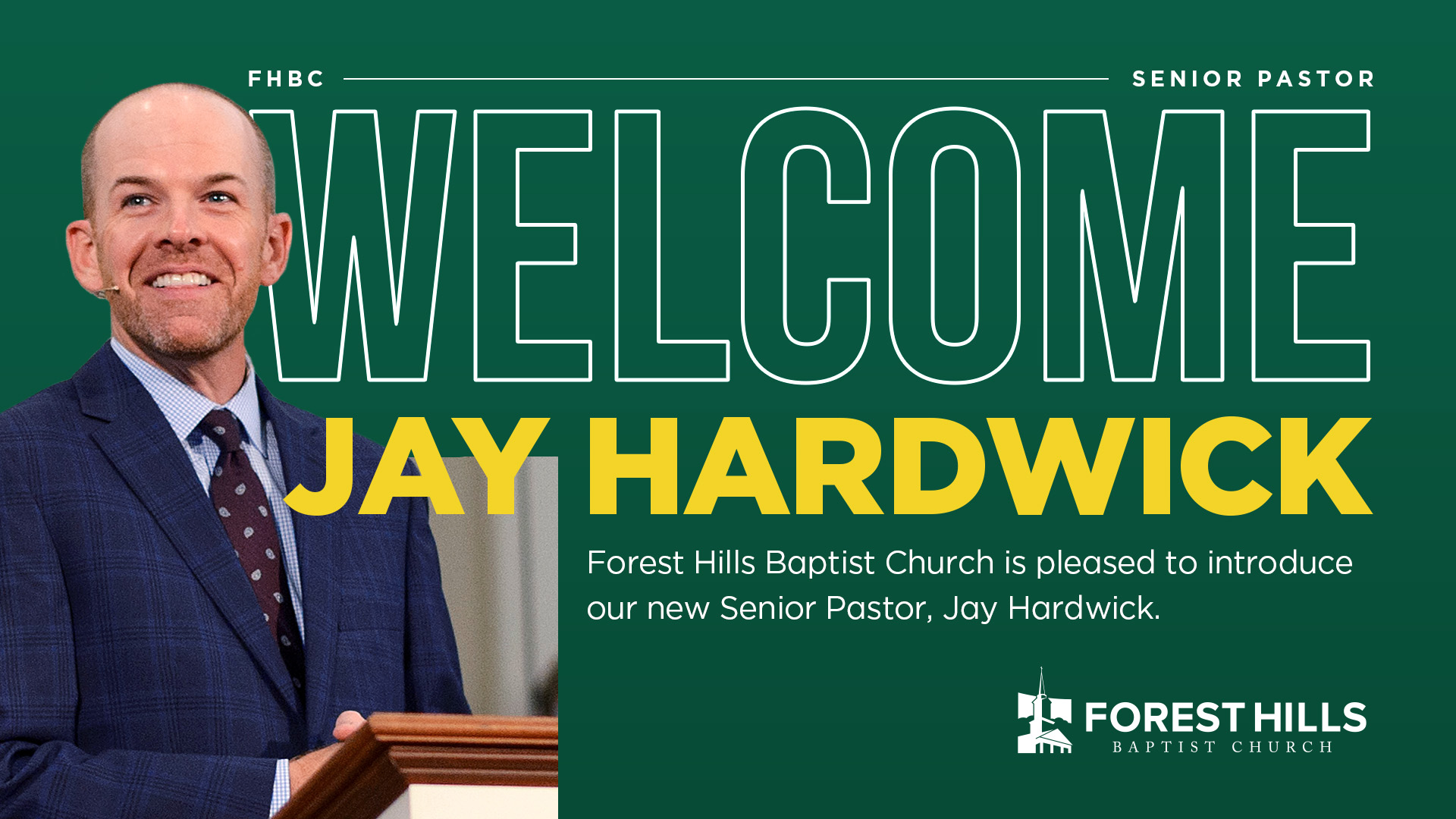 An incredible 99.6% of the 719 ballots received from church members have approved Jay Hardwick to serve as our next senior pastor! Jay, his wife Lara Beth, and their family will join us beginning Sunday, December 6. Please continue praying for the Hardwicks as they follow God's call and make the transition to Nashville to join our Church family.
new sermon series on jonah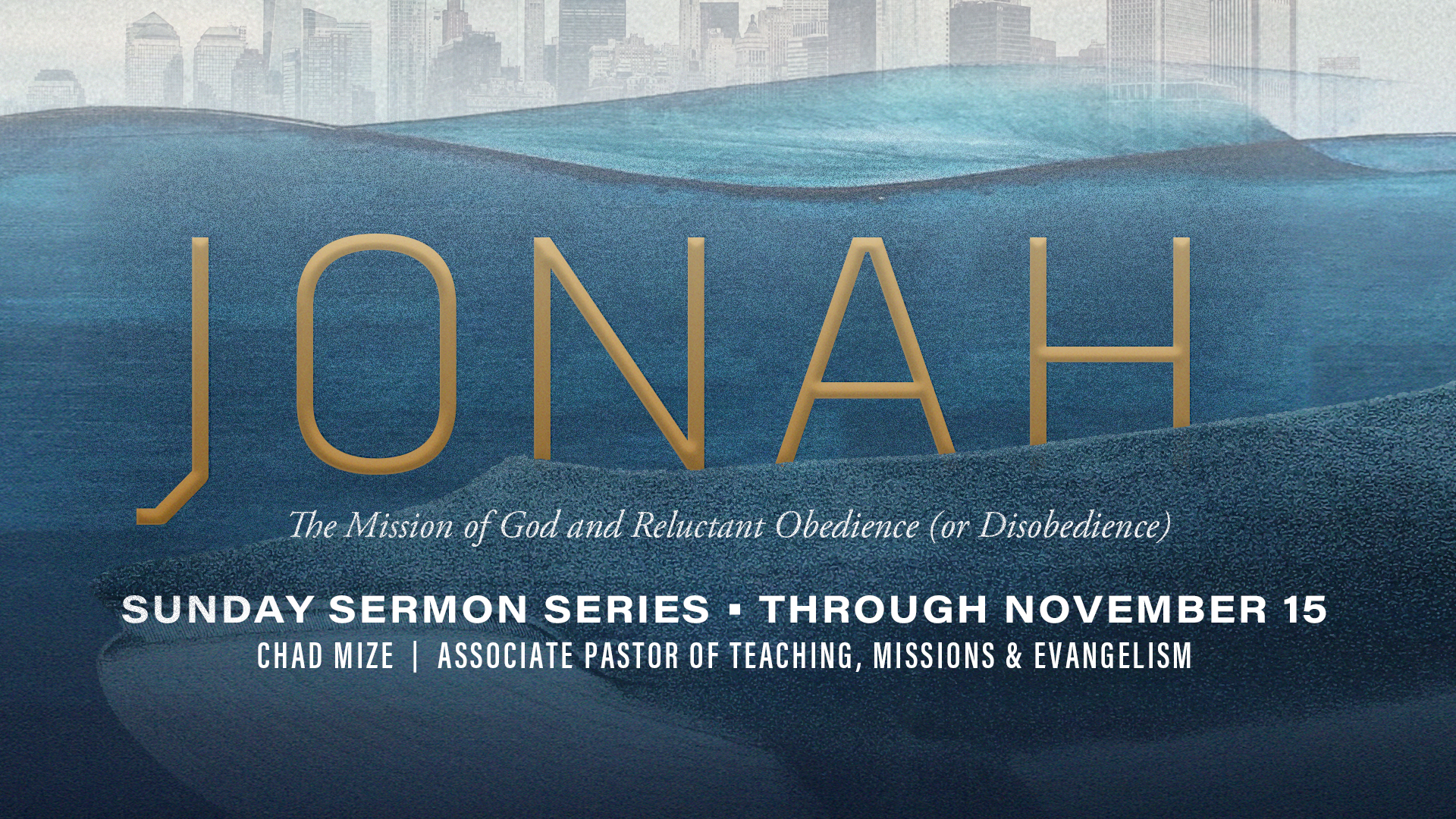 trunk or treat today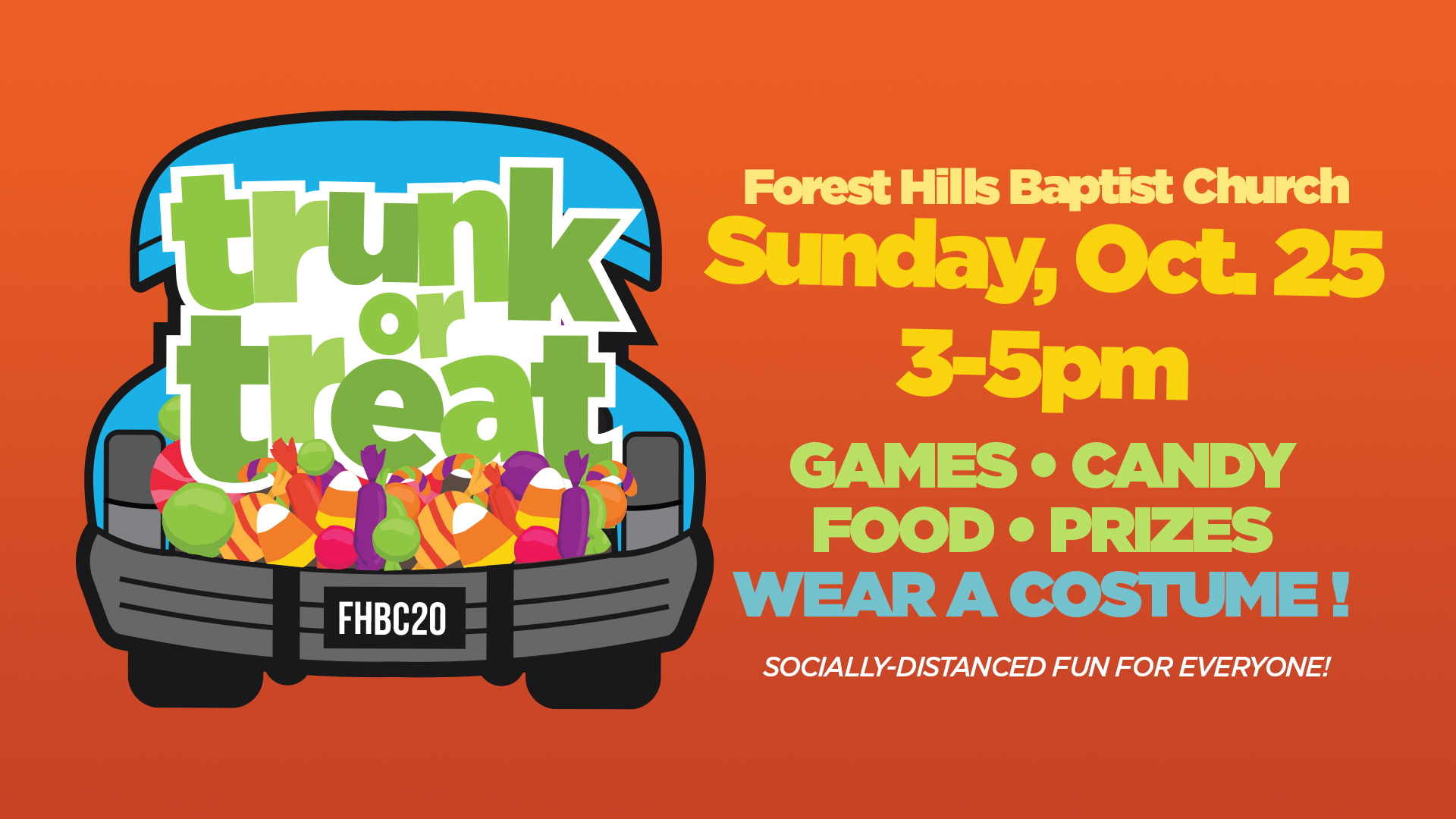 family worship weekend on nov. 14 & 15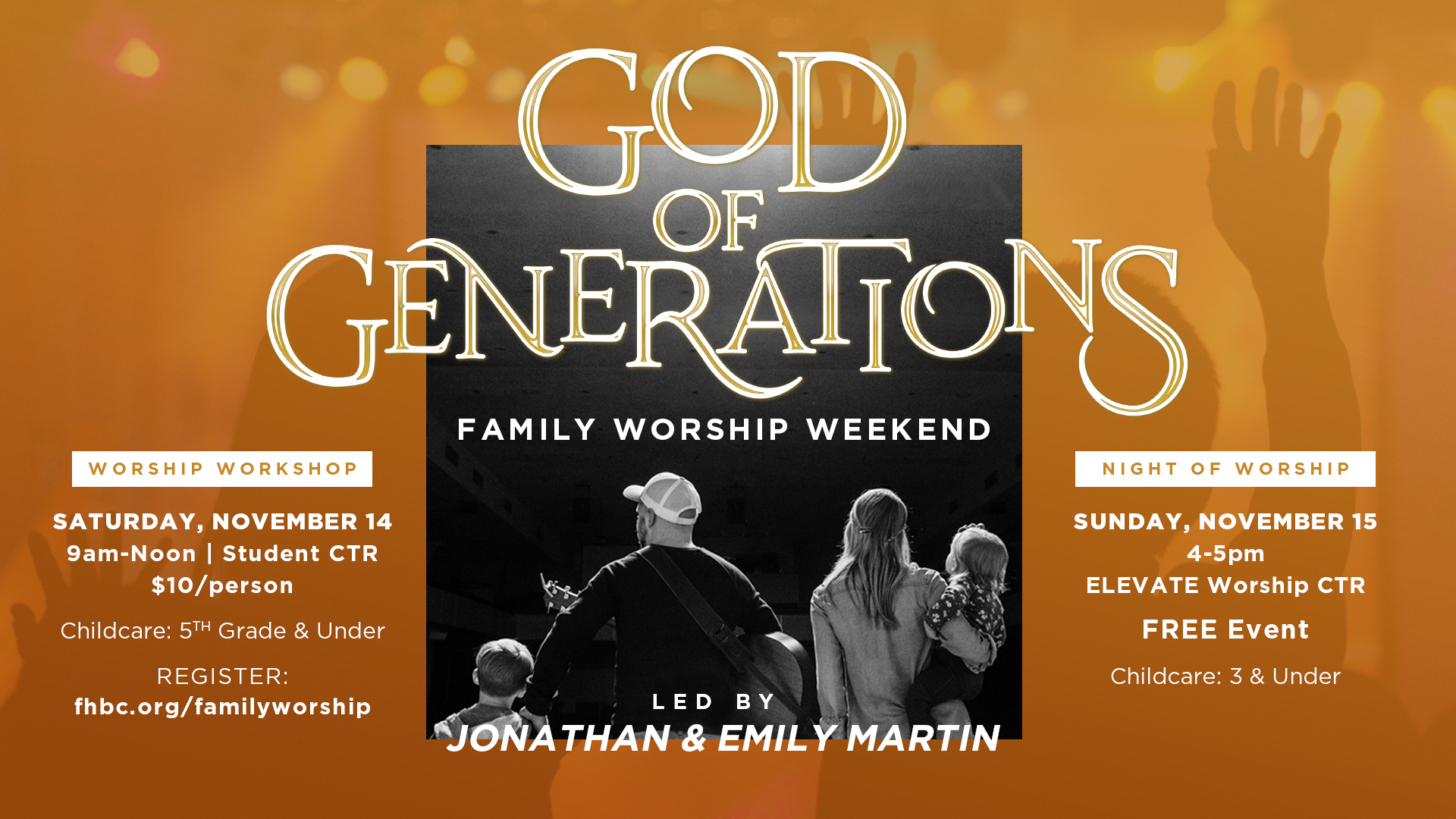 Don't miss our multi-generational Family Worship Weekend, "God of Generations," hosted by the Martin's on November 14-15. We'll focus on helping guide families on how to incorporate worship into our daily lives! Saturday will feature a three-hour family-oriented workshop, and Sunday we'll host a special worship service – open to everyone.
shoebox gift collection begins this week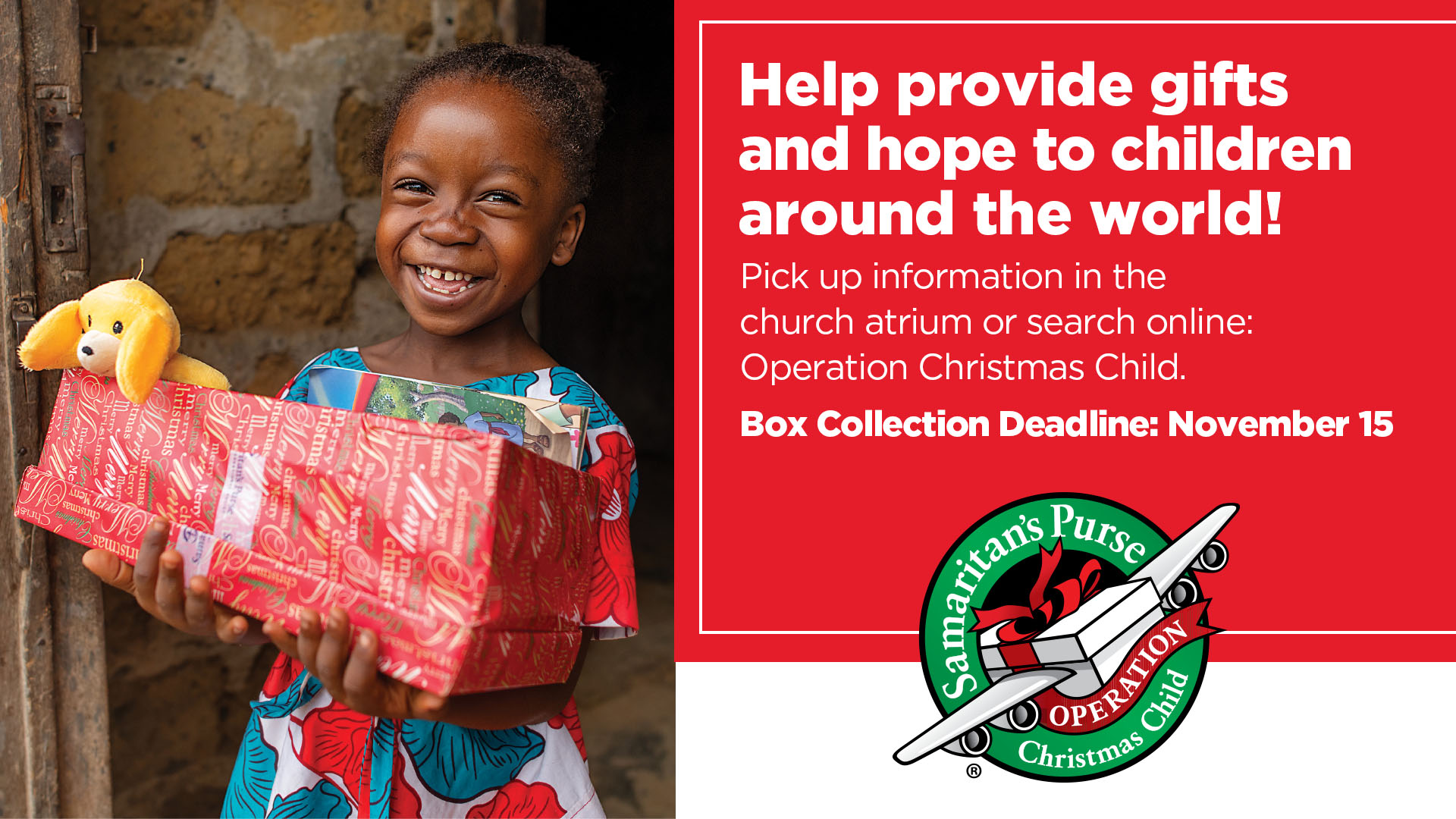 Our church is participating again in the annual Samaritan's Purse Operation Christmas Child shoebox collection. Help us share gifts and Jesus' love with underprivileged children around the globe.
Beth Howe shows how to pack a box
Operation Christmas Child website
churchwide outing – Top golf

Enjoy up to three hours of golf and dinner with us! Buffet dinner at each bay includes pulled pork sliders, Nashville hot fried chicken, buttermilk biscuits, mac 'n' cheese, tater tots, and unlimited sodas, tea, coffee, and water. The first 20 to RSVP receive a free FHBC hooded sweatshirt. Cost is only $35/person or $180 to fill a bay of six people. RSVP at fhbc.org/topgolf.
one year through the Bible
New Testament Reading Plan | October 26-30 | Week #43
Access an online Bible and the full reading plan at fhbc.org/bible.
---
Important Links
Online Bible Give Tithes & Offerings