Exciting things are ahead at Forest Hills Baptist Church!
FHBC Community Celebration
On Saturday, August 10, we are celebrating the launch of our new building with the FHBC Community Celebration! Join us as we thank the Lord for what He has done and kick off a fresh season of ministry at Forest Hills Baptist Church.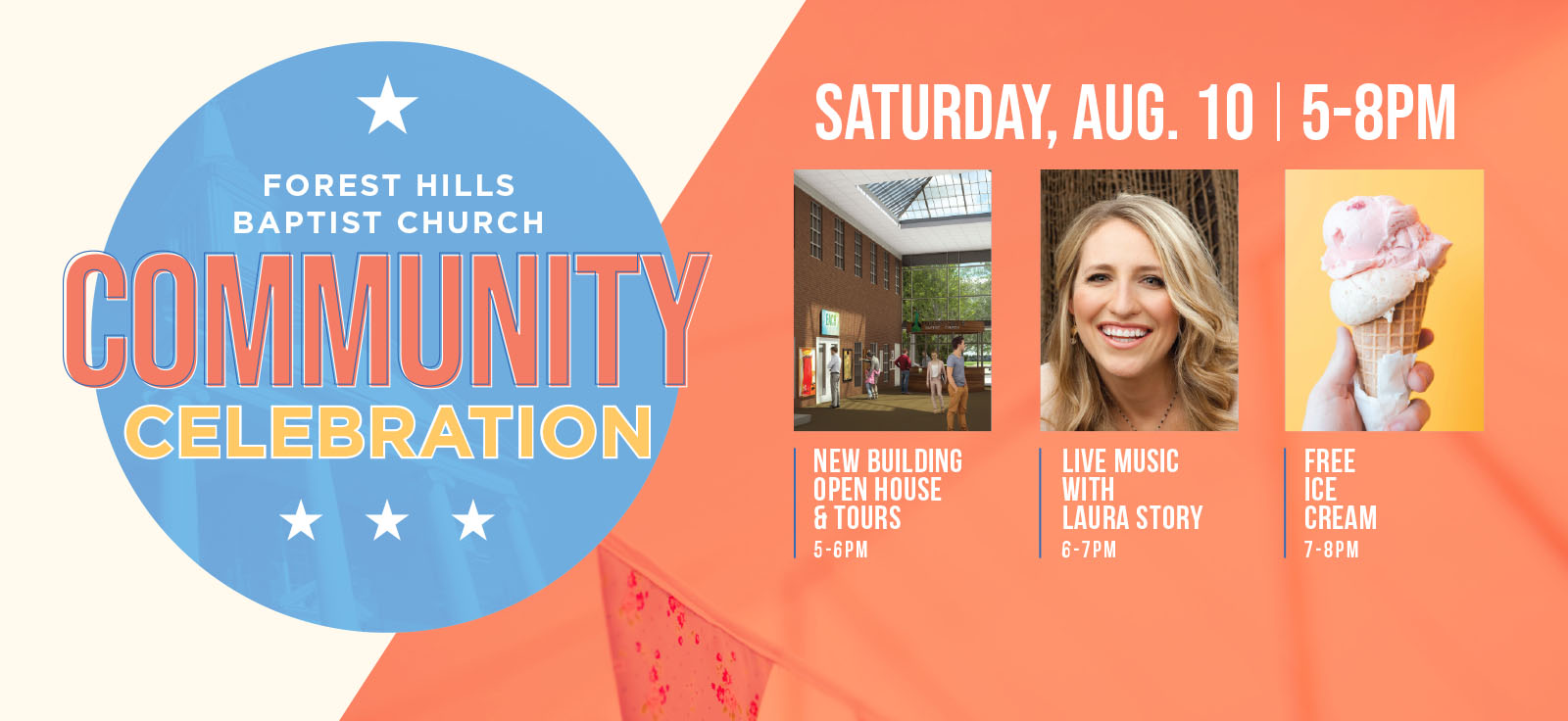 Sunday, August 11
Sunday, August 11 is our first Sunday to officially use our new spaces! We will also launch our new Sunday morning service times. Here is what you need to know...
new service times beginning august 11
ELEVATE Worship | 11am
Sanctuary Worship | 8:15, 9:30 & 11am
Senior Adult Sunday School | 8:15 am
Sunday School For All Ages | 9:30 am
main entrance
We are encouraging our church family and guests to begin entering the church through our new Main Entrance located on the West side of the building (formerly B Entrance). There you will find complimentary coffee, open spaces for Fellowship, and convenient access to the rest of the building! First time guests and senior adults will also have convenient reserved parking.
promotion Sunday
All children and students move up to the next grade!
Belief Is Building
Our church has been running a race. Not towards the finish line, but to the start of something new. Now, we step into a fresh season of ministry!