Our Weekday multi-generational discipleship ministries offer groups and activities throughout the week with Wednesday evenings serving as the centerpiece of our midweek schedule.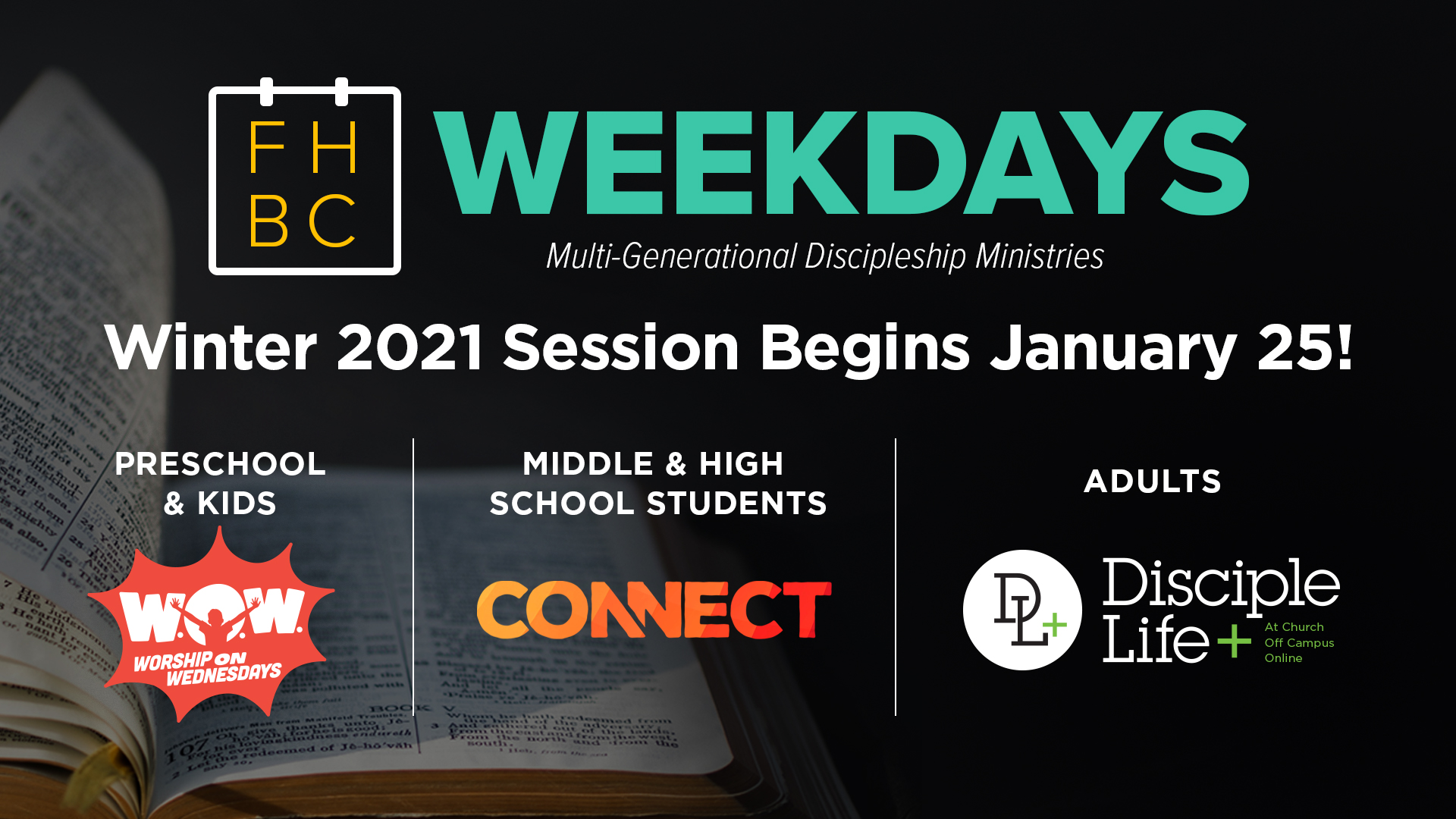 Wednesday Evenings
SCHEDULE
5–6pm
Fellowship Meal (Fellowship Hall)
5:45–7pm

Preschool Childcare provided (Infants – 3 Year Olds)

Worship On Wednesdays (4 Year Olds & PreK)

6–7:15pm

Worship On Wednesdays (K–5th Grade)

CONNECT for Students (6th–12th Grade)
DiscipleLife+ Groups for Adults

7:15–8:15pm
Sanctuary Choir Rehearsal (Choir Suite)
ELEVATE Vocal Rehearsal (ELEVATE Worship Center)
Fellowship Meal
On Wednesday nights from 5–6pm in the Fellowship Hall, we share a delicious meal served by our kitchen staff. Families enjoy food and fellowship sitting at round tables with one another.
Menu
Jan. 27
Chicken Parmesan
Noodles
French Bread
Caesar Salad
The cost is $5 for adults/students, $3 for children ages 4–12, and children 3 and younger are free. (Family Maximum: $15). Cash, checks, and cards are accepted at the door.
---
Discipleship Ministry Groups