Can't wait to see you next year for VBS 2021!
---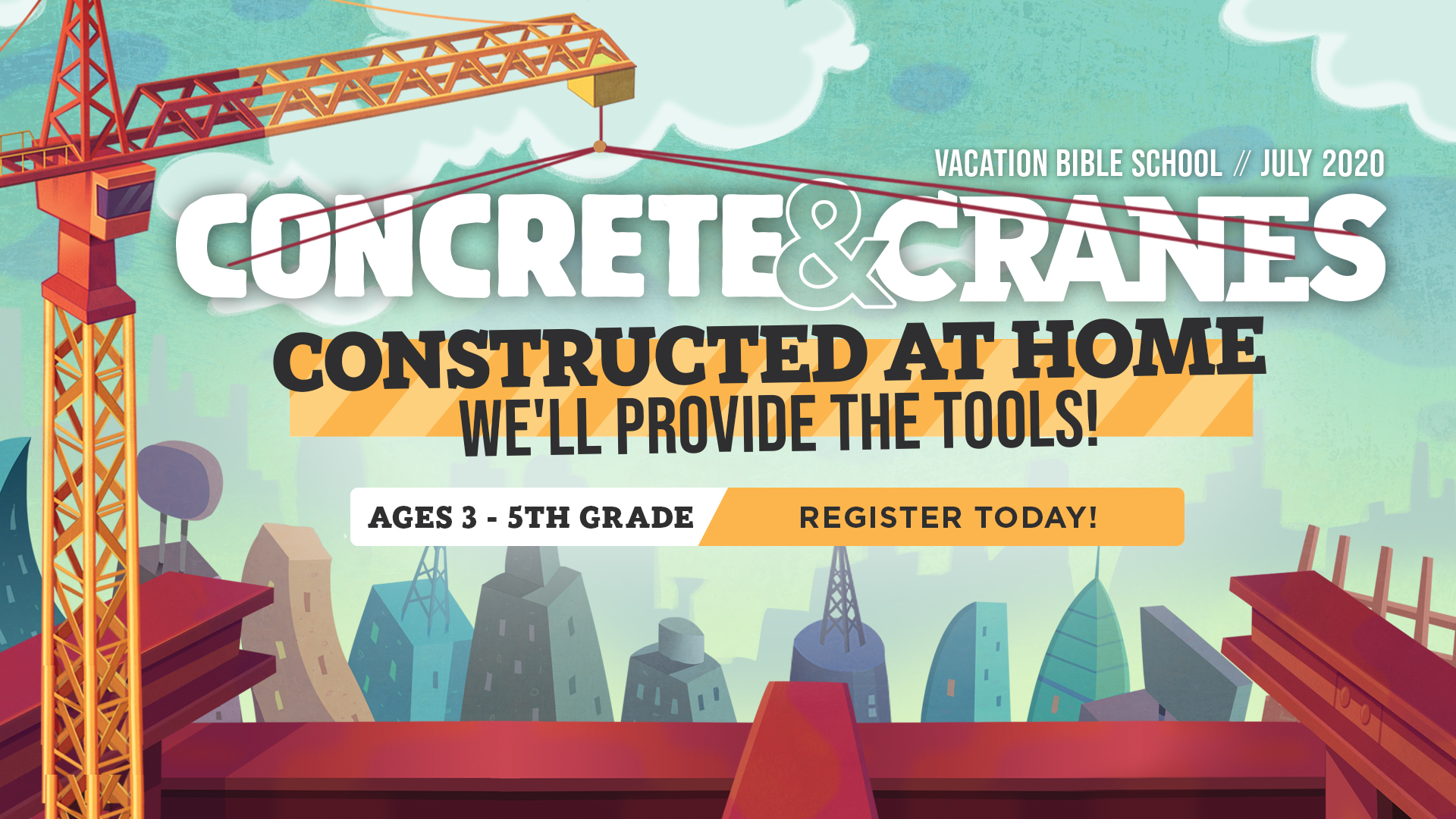 Despite COVID-19, our VBS is still on as we are taking the Concrete & Cranes construction theme to a whole new level! We're going virtual – families can safely participate from their own homes during any week in July while our church provides daily lessons and materials. You might even choose invite other kids to join, transitioning VBS to more of a neighborhood backyard Bible club structure. At your home Construction Site, children will enjoy great music, exciting Bible stories, and hands-on activities. Most important, they will learn about the amazing foundation of a relationship with Jesus. Then, we'll gather together for a celebratory Worship Rally full of free food, games and music on Sunday, August 2. This page will serve as a valuable resource as we continue adding items for your tool kits!
For questions about VBS, email our Minister to Children, Beth Howe.
---
household vbs tools


Share VBS Photos Participant/Volunteer Tracking
---
Daily VIDEO MATERIALS

Day 1 –
Virtue/Lesson: Foundation of Love
Preschool Music – Concrete & Cranes
Children's Music – Instructional Children's Music – Remain In My Love
Day 2 –
Virtue/Lesson: Foundation of Forgiveness
Preschool Music – That's What I Will Do
Children's Music – Instructional Children's Music – Forgiveness
Day 3 –
Virtue/Lesson: Foundation of Worth
Children's Music – Instructional Children's Music – Blueprint
Gospel Presentation (Pre-K & Kindergarten)
Gospel Presentation (Older Children)
Day 4 –
Virtue/Lesson: Foundation of Promise
Preschool Music – A Good Work In Me
Children's Music – Instructional Children's Music – Build My Life On You
Day 5 –
Virtue/Lesson: Foundation for Life
Preschool Music – Do It For The Lord
Children's Music – Instructional Children's Music – The Rest Of My Life
---
VBS 2019 Highlight video