Our Women's Ministry wants to encourage and equip you to grow in your walk with Christ through Bible Study, prayer, community, worship and more!
---
Sunday Mornings
Sunday school classes are offered each week at 8:30, 9:45 & 11:10am.
---
Women's Weekday DiscipleLife Classes

Begin a journey of transformation with other women by building friendships and engaging in community together through our classes and studies. They cover on a range of Bible and topical issues for women of all ages and stages of spiritual growth. Morning and evening classes are available. Free childcare is provided with a reservation for kids up to fifth grade. To learn more about any of these studies, please email Pamela Hall, our Minister to Women.
Morning Studies
Wednesday AM
Join us for breakfast and fellowship in the Atrium at 9:30am. Classes start at 10am and end around 11:30.
ONGOING STUDIES
Revelation – Part 2
Led by Nancy Dunn & Meg Moore
Location: C103
Join us as we continue our study of Revelation and learn about God's holy judgment and the certainty of His grace in Christ Jesus. (No homework)
Fearless Mom
Led by Lauren Richards
Location: C102
Do you want to be encouraged and fully equipped in your role as a mother? Are you looking for practical tools for everyday parenting? No matter where you are in your mom journey, Fearless Mom is a judgment-free zone where you can connect with other moms and become the mom God created you to be. (No homework)
Lord Where Are You When Bad Things Happen?
Led by Bonnie Davis
Location: C101 | $10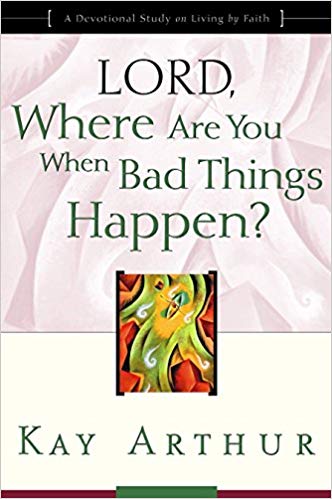 Chaos. Tragedy. Brokenness. Where Is God? You never dreamed it would happen to you. You cry for help...but God doesn't seem to hear. Why? Chaos, tragedies, broken relationships -- how could a God who is all-powerful, all-wise, and all-loving allow these things? The book of Habakkuk will help you know God, understand Him, and love Him more fully. (homework)


New Studies
Ruth: Poverty and Plenty
Led by Pamela Hall
9:30-11:30am | Location: C100 | $8.99
4 Weeks – Beginning April 15
The book of Ruth introduces to us to a young, vulnerable widow who was an impoverished outcast. Her story records no famous events or places - just a struggling family facing hard times in a small, agricultural community occupied with their livelihoods and customs. But, the hidden hand of God was at work in the lives of these ordinary people. Like those in the story, we may be just ordinary people, unable to see how the events of our lives will turn out. But by encountering the God who works through the circumstances of life, we too can discover the God who can turn our 'poverty' to 'plenty' through Jesus Christ.
Thursday AM
Precepts: Genesis (Parts 2 & 3)
Led by Susie Swafford
Thursdays (13 weeks) Beginning January 16
9:30-11:30 |A103| $23
Genesis holds the keys to understanding the origin of sin and evil, the justice of God's judgment, and the mercy of God's plan for the redemption of mankind and hope for a lost and dying world. Abraham was called "the friend of God." What can you learn from him that will ground your faith, challenge your walk, and give you hope for the future? (DVD Study with homework)
Evening Studies
Wednesday PM | 6-7:15pm
New Studies
The Quest: An Excursion Toward Intimacy with God
Led by Kristin Parks
Location: TBD | $15
7 Weeks Beginning March 25
Curiosity is hardwired in humanity. We have this innate need to question and seek after what we don't know or understand. In this study, delve into Scripture to explore how God created us to seek after Him—a God who desires to be found and known. In this lifelong quest of faith, learn to develop your intimacy with Him and embrace the adventure that comes with living a life for God.
Free of Me: Why Life Is Better When It's Not About You
Led by Pamela Hall
Location: TBD | $10
7 Weeks Beginning March 25
We live in a culture that's all about self, becoming the best "me" I can be instead of becoming like Jesus. This me-centered message affects every area of our lives--our friendships, our marriages, even our faith--and it breaks each one in different ways. The self-focused life robs our joy, shrinks our souls, and is the reason we never quite break free of insecurity. (DVD study with weekly reading)
The Book of Titus
Led by Shawn Lantz
Location: C103
5 Weeks Beginning April 8
Discover the principles found in the book of Titus through this verse by verse study. Each week includes reading portions of Titus, a weekly teaching, and group discussion.
---
Questions?
Email Minister to Women Pamela Hall for more information about FHBC's Women's Ministry.