Our Women's Ministry wants to encourage and equip you to grow in your walk with Christ through Bible Study, prayer, fellowship, worship and more!
---
Weekday Classes
On-Site Groups
On-site Bible studies for women are offered on Wednesdays morning and evenings, and Thursday mornings. On-site studies offer master teaching live or via video, free childcare with reservation and an opportunity to meet new women in the church!
Off-Site Groups
It can be difficult to get in the same room with the same people on the same day at the same time on a regular basis. That's why we're offering DWELL Groups, off-site groups that provide opportunities for deeper friendship, spiritual accountability and transformational growth. Find four to six women who have a similar schedule as yours, download the Group Guide and get started!
Download The DWELL Groups Guide
---
4WORD: A Ministry For Working Women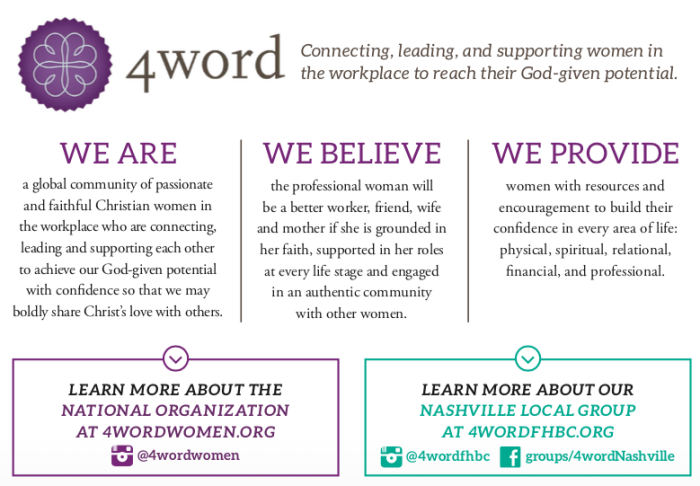 Email Maria Megehee or Annette Brewer for more information about 4WORD.
---
Haven: A Ministry To Women In A Marriage Crisis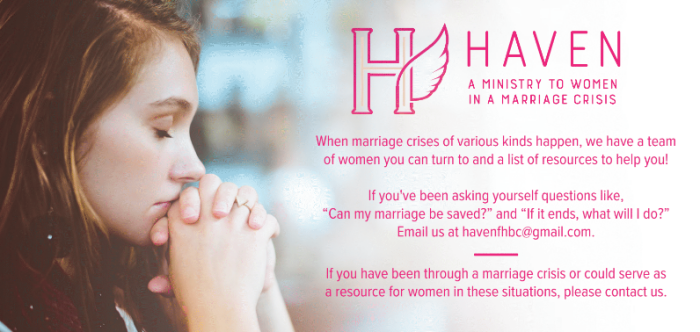 ---
Questions?
Email us for more information about FHBC's Women's Ministry.