Our Women's Ministry wants to encourage and equip you to grow in your walk with Christ through Bible Study, prayer, community, worship and more!
---
Women's Weekday DiscipleLife+ Groups
Online Groups
MONDAY PM
It's Not Supposed To Be This Way: Finding Unexpected Strength When Disappointments Leave You Shattered
Led by Julie Bolles
Mondays Beginning January 25 (7 weeks)
6-7:30pm | Zoom | Order workbook online at Amazon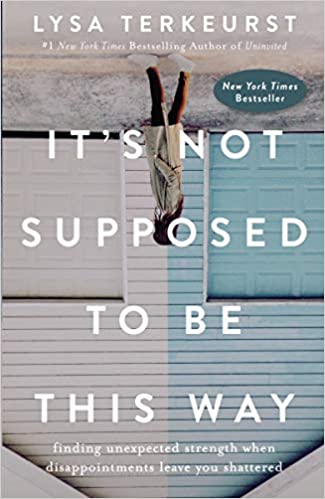 Life often looks so very different than we hoped or expected. Some events may simply catch us off guard for a moment, but others shatter us completely. We feel disappointed and disillusioned, and we quietly start to wonder about the reality of God's goodness. Lysa TerKeurst understands this deeply. But she's also discovered that our disappointments can be the divine appointments our souls need to radically encounter God. Lysa invites us into her own journey of faith and, with grit, vulnerability, and honest humor.
*This group is full. Please join us for a different study.
TUESDAY PM
Elijah: Faith and Fire
Led by Judy Haynes
Tuesdays Beginning February 9 (7 weeks)
6:30-7:45pm | Zoom | Order workbook online at Amazon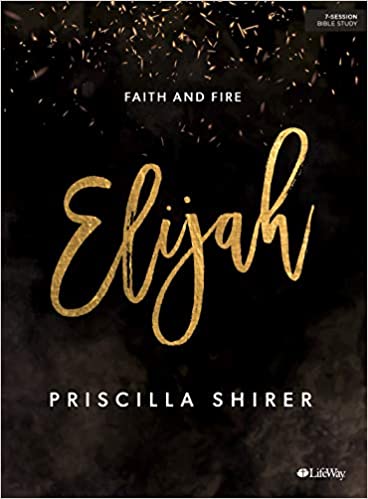 Blinded by the remarkable narratives of our biblical heroes, we can forget they each had a backstory—months and years of development, even difficulty, which fortified their spiritual muscle and prepared them for the tasks that made their lives unforgettable. How do we summon up the kind of boldness and faith that can stand firm and pray down heaven into impossible situations? How willing to go through the process required to get us there? How can we develop the faith and fire of Elijah?
On Campus Groups
WEDNESDAY AM
Faith that Makes a Difference
Taught by Pamela Hall
Small Groups Led by Jenna Pautineus, Courtney Mize, & Julie Garrison
Wednesdays Beginning January 27 (9 weeks)
10-11:30am | C103 | No Cost
We find ourselves in a world that has seemingly gone mad as conflict and unrest dominate our cultural landscape. Called to live and navigate life in this unprecedented time where do we as Christ-followers find direction and hope? How do we carry out this calling on our lives? We practice a faith that makes a difference. Join us as we search the book of Colossians for answers to today's issues. (Homework)
Register for Faith that Makes a Difference
Fearless Mom
Led by Elizabeth Webb & Molly Drew
Wednesdays Beginning January 27 (7 weeks)
10-11:30am | C100 | No Cost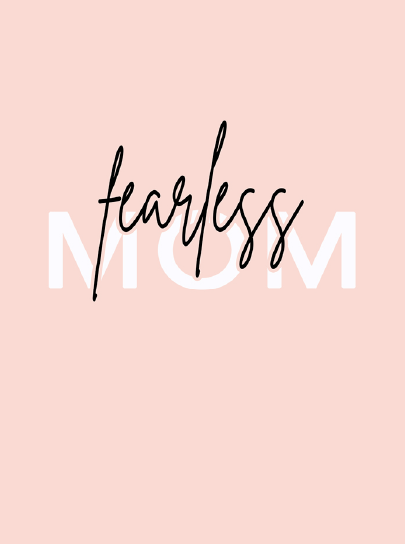 Do you want to be encouraged and fully equipped in your role as a mother? Are you looking for practical tools for everyday parenting? No matter where you are in your mom journey, Fearless Mom is a judgment-free zone where you can connect with other moms and become the mom God created you to be. (No homework)
Revelation
Led by Nancy Dunn & Meg Moore
Wednesdays Beginning January 27 (15 weeks)
10-11:30am | Chapel | No Cost
Join us as we continue our study of Revelation and learn about God's holy judgment and the certainty of His grace in Christ Jesus. (No homework)
WEDNESDAY PM
Your Powerful Prayers: Reaching the Heart of God with a Bold and Humble Faith
Led by Jennifer Ogg & Rebecca Blankenship
Wednesdays Beginning January 27 (7 weeks)
6-7:15pm | C202 | $10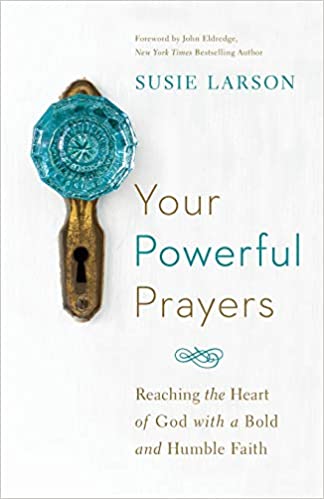 Prayer isn't merely a means to an end. It's an invitation to know God intimately and a profound dialogue with him. This study isn't primarily a how to book, but an opportunity to accept and embrace the fierce love that God has for us. As we experience God's presence, he strengthens our faith, encourages our hearts, and shifts our perspectives as we overflow with bold and humble prayers.
Register for Your Powerful Prayers
Teach Me Your Ways: Genesis/Exodus/Leviticus/Numbers/Deuteronomy (Precept Study)
Led by Shawn Lantz
Wednesdays Beginning January 13 (16 weeks)
6-7:15pm | Connection Center | $10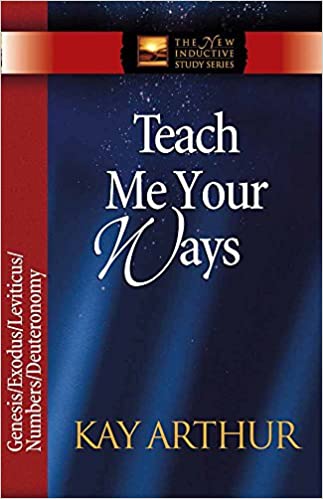 In this ongoing study, Shawn Lantz will teach through the Pentateuch. The study provides an intimate knowledge of God and his incomparable ways. Observing his relationship with his chosen people, Israel, you will learn how to live through Christ each day. (Homework)
Register for Teach Me Your Ways
THURSDAY AM
Living Out a Biblical Worldview: Daniel (Precepts)
Led by Susie Swafford
Thursdays Beginning March 4
9:30-11:30am | C100 | No cost – Email if you need a book
No childcare on Thursday mornings
Threatened with death, Daniel stuck to his guns and refused to adopt a pagan lifestyle. His worldview had God at the center, and he lived it out even under extreme pressure to change. Learn rot adopt a biblical worldview and adhere to it even when it's not the norm.
No registration required for Living Out a Biblical Worldview
---
Rise Up: Share Your Voice
FHBC Women's Ministry Blog
What do you do when a quarantine sends you home and limits your ability to connect with other women? You start a Women's Ministry blog and invite women in the church to rise up and share their voices. Follow Pamela Hall and other FHBC guest bloggers as they share their encouraging perspectives on a variety of topics and issues.
---
Sunday Mornings
Sunday school classes are offered each week at 9:45am.
---
Questions?
Email Minister to Women Pamela Hall for more information about FHBC's Women's Ministry.