Our Men's Ministry is committed to helping every man discover and grow in his identity in Christ. We believe in equipping men to live by a higher standard through the transformational power of the Gospel. We seek to form a substantial community of men who are authentic and accountable to Christ, to their families and to each other. Join us as we become men after God's own heart.
---
Events & Studies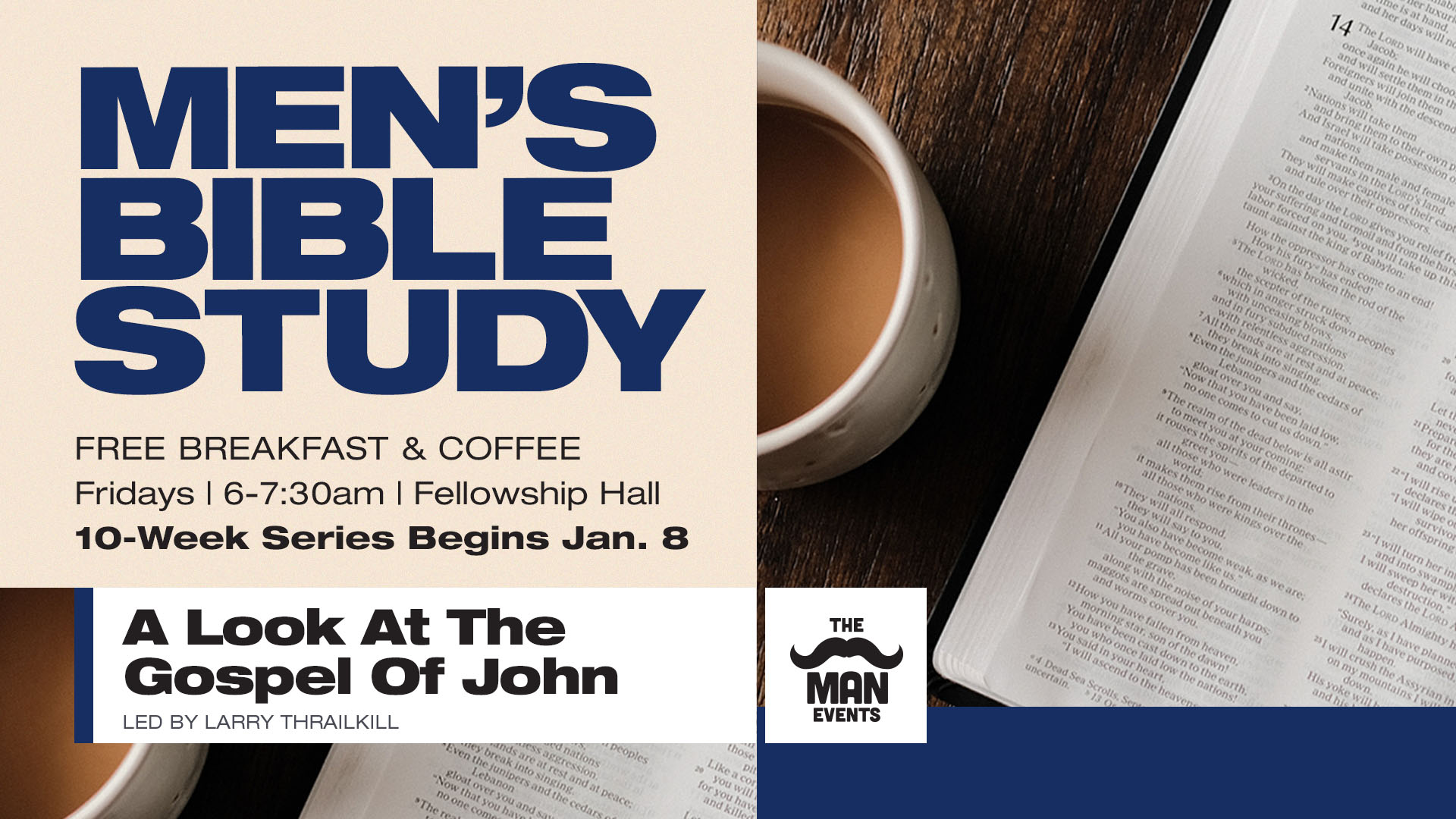 FRIDAY MORNING BIBLE STUDY
6-6:30am | Free Breakfast & Coffee
6:30-7:30am | Study & Discussion
Study: "A Look At The Gospel Of John"
The Apostle John stated in 20:31, concerning the Book of John, "These are written so that you may believe that Jesus is the Christ, the Son of God, and that by believing, you may have life in His name." Over 10 weeks, we will explore key chapters in this important Gospel with a focus on daily application for life.
---
Sunday School
Sunday School classes are offered at 9:45am.
---
DiscipleLife+ Groups
On-site Bible studies for men are offered on Wednesdays evening and Friday mornings.
DICHOTOMIES AND DISCIPLESHIP
Wednesdays | 6-7:15pm | C203 | Not Cost
Led by Nathan Moore
Following Christ requires believers to wrestle with deep truths. Often these truths appear to be contradictions. Seeking clarity on these matters can help us have a better understanding of God and the realities of a living faith.
REGISTER FOR Dichotomies and discipleship
---
Questions?
Email Associate Pastor of Education Jeff Bowden for more information about FHBC's Men's Ministry.