Senior Adult Day Trip - Patti's Settlement/Badgett Playhouse
Senior Adults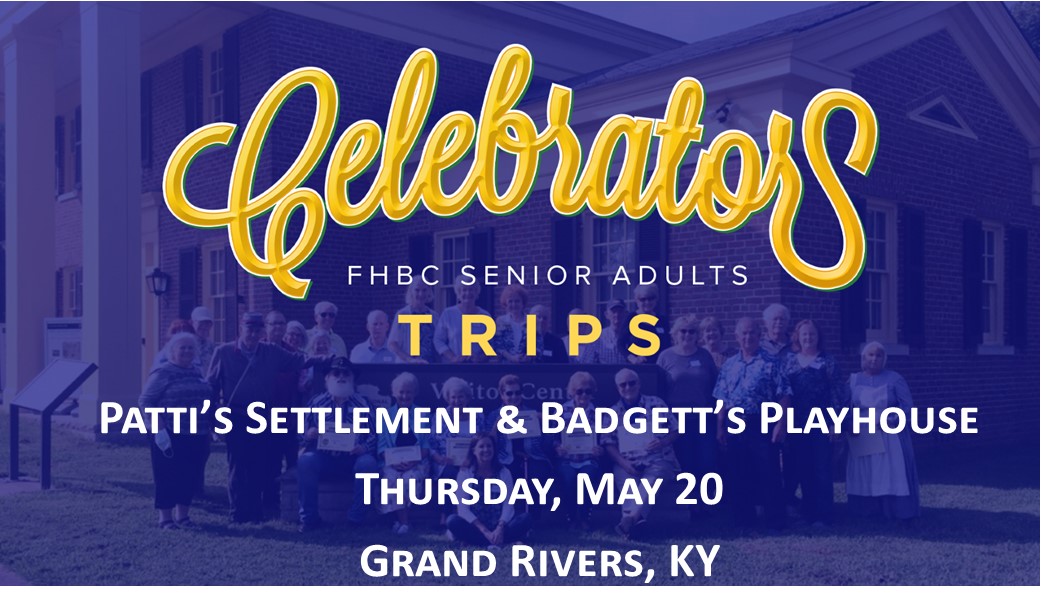 Join us by bus on this day trip to Patti's 1880's Settlement.
This award-winning Restaurant is famous for their 2" thick pork chops, mile-high meringue pies and flower pot bread.
After lunch enjoy the "Pickin' and Grinnin' show at Badgett Playhouse before leaving Grand Rivers, KY.
Cost is $55 for lunch and the play. No charge to ride the bus.