DiscipleLife+ Classes
Our DiscipleLife+ classes are short-term studies designed to help us become more like Christ in attitude and action. They're a great way to meet new people, deepen relationships with old friends and grow closer to God!
DiscipleLife+ classes are offered throughout the week with some classes being held at church, others off campus and several online. Email us at for more information.
---
Fall 2020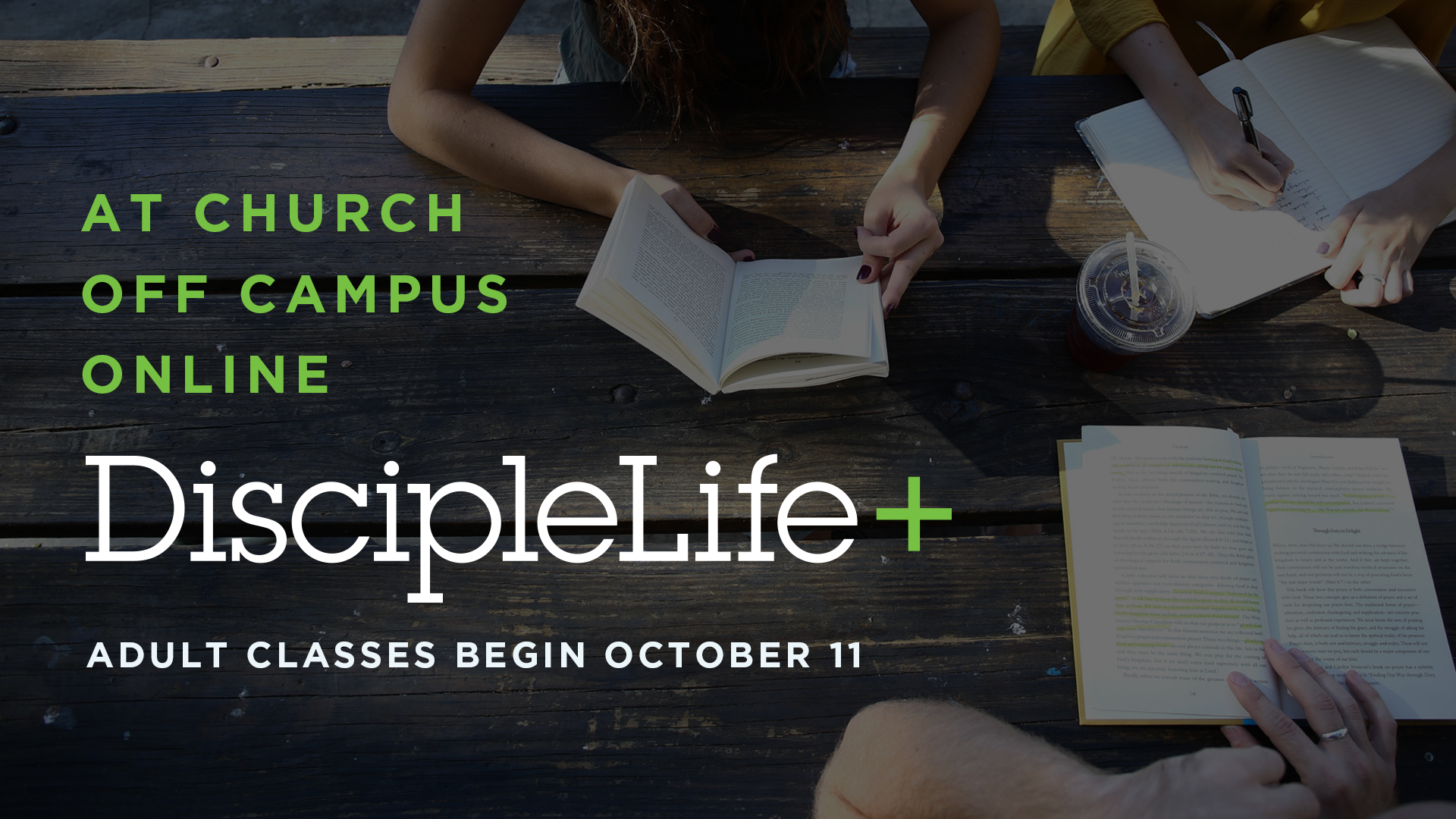 All classes will run for 6 weeks from October 11 through November 21 unless otherwise noted. Take a look at everything being offered...
COED CLASSES
THE GENIUS OF GENESIS ONE
Wednesdays | 6-7pm | ELEVATE Worship Center
Led by Kevin Wood
"In the beginning, God created the heavens and the earth." It's a verse we've heard a thousand times. Ten simple words in our English language Bible that most believers have memorized by heart. But that single verse is one of the most profound, if not the most profound, sentences ever written in human history. Come discover the absolute genius of Genesis 1 and how one chapter written over 3,500 years a go changed the world forever.
APOLOGETICS 101: A Practical Introduction
Wednesdays | 6-7pm | C101 | $15.00
Led by Dr. Jeff Vann
Register and purchase book here.
This is designed to discover the 36 Arguments for the existence of God. In these highly enriched discussions,
we will look at the 36 Arguments for God's existence, their refutations from current secularism and practical applications on how to use these points in witnessing to our neighbors.
LUNCH & LEARN: An Enrichment Group for Business Leaders
THE MOTIVE: WHY SO MANY LEADERS ABDICATE THEIR MOST IMPORTANT RESPONSIBILITIES by Patrick M. Lencioni
Wednesdays | 12pm | Online via Zoom
Led by Kenny Beam
Register here.
Lencioni uses unexpected plot twists and crisp dialogue to take us on a journey that culminates in a resolution that is as unexpected as it is enlightening. As he does in his other books, he then provides a straightforward summary of the lessons from the fable, combining a clear explanation of his theory with practical advice to help executives examine their true motivation for leading. Purchase books ahead of time on your own.