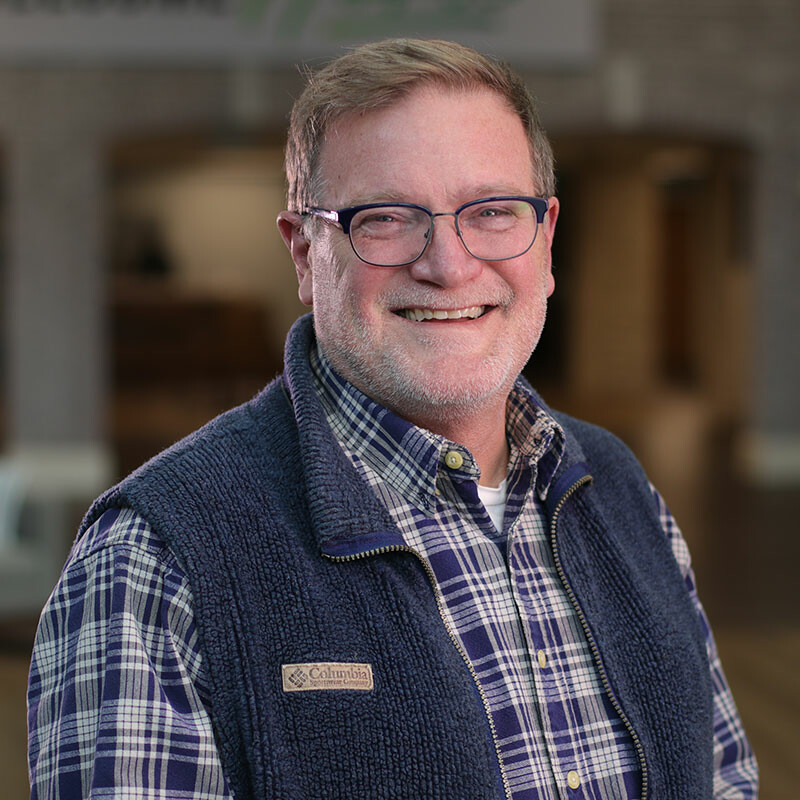 Wayne Causey
Associate Pastor of Music & Worship
office: 615.373.8074 x126
Wayne joined the FHBC staff in November 1994. He has a Bachelor's degree in Music Education from Stetson University and a Master's of Church Music from Southern Baptist Theological Seminary. Previously, Wayne served as Pastor of Music & Worship at churches in Kentucky and Tennessee.
Wayne is from Geneva, Alabama. He and his wife Carrie have two adult children, Andrew (married to Lisa) and Joanna (married to Nathan), and 10 grandchildren. Wayne and Carrie live on a farm and their pets include their watchdog Charlie, as well as cows, donkeys, and chickens.
Why do you have a heart for the ministry/ministries you serve at FHBC?
"I trusted Jesus for my salvation as a child and renewed my faith as a teenager. God pursued me through my young adult years to dedicate my life to a career in Christ-centered ministry; discipling children, students and adults through the musical arts and leading His people in worshiping Him."